Saturday, May 19
SmartyPants Vitamins Apple Stage

11:40-12:15 - Dr. Shilpa Ravella "Eating, Living, and the Bugs Inside You"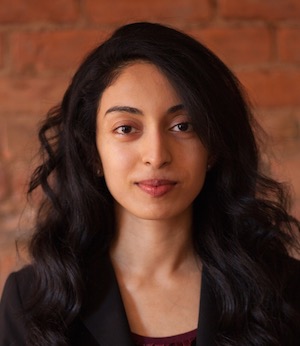 Dr. Shilpa Ravella is a gastroenterologist with expertise in nutrition and an Assistant Professor of Medicine at Columbia University Medical Center where she directs the Adult Small Bowel Program. She speaks and writes regularly on food, health and wellness and has written for a variety of national media including The Atlantic, New York Magazine, Slate, Discover, USA Today, PBS and TED-Ed. She has been featured in Cosmopolitan, Food and Wine, Glamour, Prevention, Women's Health and many other outlets.
12:20-12:50 - Dominick Thompson "Redefining Masculinity Through Veganism"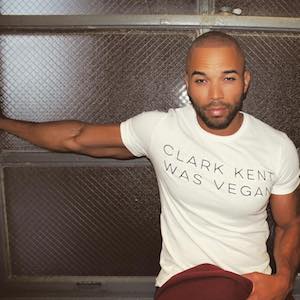 Dominick Thompson is a leader in the vegan community and founder of Crazies and Weirdos, a successful New York based start-up company that produces hip, sustainable, eco-friendly clothing dedicated to the animal rights movement. He is also the founder of Iron Brukal (a sports and fitness brand, dedicated to the working professional, with plans to open training facilities in 2019), and a full-time executive in the healthcare industry where he develops and manages many critical relationships with hospital systems and other providers in order to deliver services to communities in need throughout the eastern United States.
1-1:45 - Dr. Chiti Parikh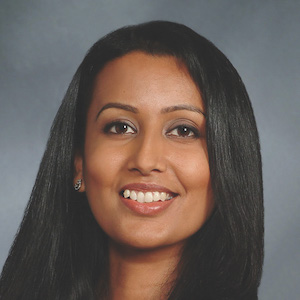 Dr. Parikh is an assistant professor at Weill Cornell Medical College where she plays an active role in medical education, research and patient care. She graduated from Robert WoodJohnson Medical School and completed an internal medicine residency. As a board certified Internist and Diplomate of the American Board of Integrative and Holistic Medicine, she has co-founded Integrative Health at New York Presbyterian Hospital.
This program provides services such as acupuncture, meditation, yoga, nutrition, psychotherapy, and biofeedback.
2-2:45 - Sid Garza-Hillman "Maintaining a Thriving Vegan Family"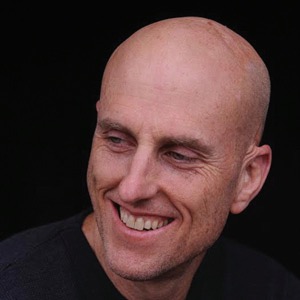 Sid Garza-Hillman, podcaster and YouTuber, is the author of Approaching the Natural: A Health Manifesto and Raising Healthy Parents: Small Steps, Less Stress, and a Thriving Family. He graduated from UCLA with a BA in Philosophy, and is a public speaker, certified nutritionist, and Small Steps Coach. He is the Wellness Programs Director at the Stanford Inn Eco-Resort, an ultra runner, and Race Director of the Mendocino Coast 50K trail ultramarathon. He lives on California's Mendocino Coast with his wife and three children, horse, dog, and two cats.
3-4 - Dr. Robert Ostfeld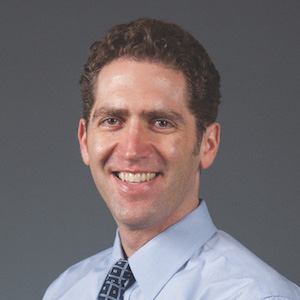 Robert Ostfeld is the associate professor of Clinical Medicine at Albert Einstein College of Medicine, director of the Cardiac Wellness Program at Montefiore Medical Center, and associate director of the Cardiology Fellowship at Montefiore-Einstein. He received his training from the University of Pennsylvania, Yale University School of Medicine, the Harvard School of Public Health, and Harvard Medical School.
5-5:30 - Tamara Lackey
5:40-6 - Alina Zolotareva
Pear Stage
12-12:30 - Shauna McQueen
12:45-1:15 - Luke Elwin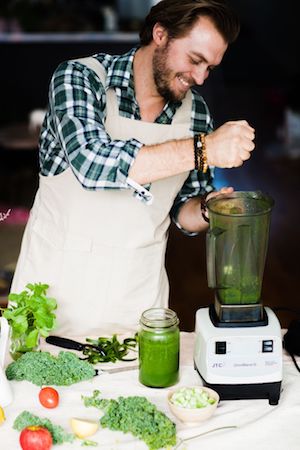 Born in New Zealand, Luke has been cooking since 13, and has cooked all over the world as a private chef and consultant, as well as opening numerous restaurants and businesses. He has spent the last 5 years transitioning to a full plant-based lifestyle and chef, and brings his years of experience, creativity and flair to the plant-based world. Luke lives by the motto of creativity, simplicity and flavor first whilst staying true to the integrity of ingredients and techniques.
1:30-2 - Isa Ekstam "Nordic Flavors: Introduction to Swedish Vegan Cuisine"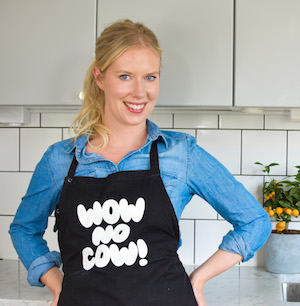 Isa is a passionate vegetarian chef from Sweden. She runs the Stockholm-based cooking school Green Isa Dream, focusing on vegetarian and vegan cooking. She also runs her own food blog called GreenIsaDream, and restaurant guide called Veggietown. She also develops and styles creative green recipes for magazines.
2:15-2:45 - Fran Costigan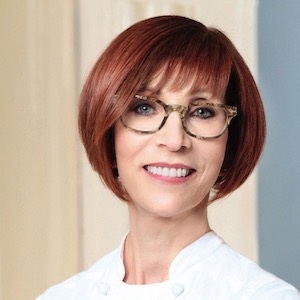 Pastry chef, educator, and cookbook author, Fran Costigan is internationally renowned as the authority on vegan desserts. She was a chef in both traditional and vegan pastry kitchens before moving into teaching over 20 years ago. Her 90-day Essential Vegan Desserts Course, which is based on her Vegan Baking Boot Camp Intensive, is available online with Rouxbe. Her cookbook, Vegan Chocolate Desserts: Unapologetically Luscious and Decadent Dairy-Free Desserts, is available in German, French and Italian editions and follows the classic, More Great Good Dairy Free Desserts Naturally.
3-3:30 - Naliaka Wakhisi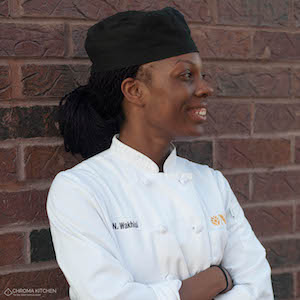 Naliaka Wakhisi is a Miami native who currently resides in Brooklyn. She completed her Master's in Interactive Technology at NYU. With a passion for education and empowerment, she now works as an educator with various NYC organizations and non-profits. In addition, she is an artist who focuses on dance, media, and storytelling. She also has a passion for fitness and nutrition and has been working for the past five years in the fitness industry. Naliaka works as a Chef Assistant at the Natural Gourmet Institute and organizes many events around food justice, healthy eating, and plant based cooking. She runs an active meetup group called NYC Vegans of Color. Additionally, she has started a company called The Black Theory, a travel company that creates vacation experiences for groups of travelers through a vegan lens.
3:40-4:25 - Hannah Kaminsky "Get Real: Learn New Strategies for Making Faster, Halthier, and Tastier Plant-Based Food"
Hannah Kaminsky has developed an international following for her delicious recipes and mouthwatering food photography at the award-winning blog BitterSweetBlog.com. She is the author of My Sweet Vegan, Vegan Desserts, Vegan à la Mode, and Easy as Vegan Pie. Passionate about big flavors and simple techniques, she works in San Francisco's bay area developing recipes and photographing food from morning to night.
Banana Stage
Emcee: Honey LaBronx
11:40-12:10 - Jacque Tarlton and Marzia Prince "WTF: Where's the Fiber?!"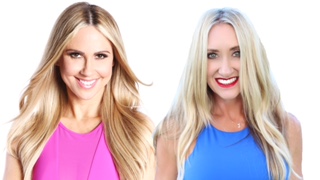 Marzia Prince and Jacque Tarlton are plant based health coaches, and they call themselves the Crudité Crew. They have worked with leading global brands on custom keynotes and wellness programs. Their WTF (Where's the Fiber) program has helped thousands of people not just survive, but to thrive in life.
12:15-12:55 - David Banzaquen
1-1:40 - Ellen Kanner 
Ellen Kanner is author of the award-winning book Feeding theHungry Ghost, Huffington Post's Meatless Monday blogger, syndicated columnist of the Edgy veggie, international presenter, and contributor and recipe developer for numerous publications including Vegnews.
1:45-2:15 - Sara Oakley and Chris Wilson "Finding Health, Happiness, & connection: The Body + Mind + Soul Approach to Veganism"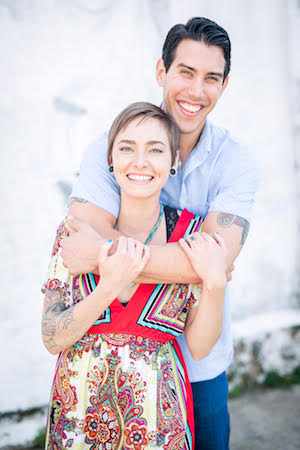 Husband and wife, Christopher and Sara, expedited their path of self-exploration when they embarked on a quest that took them to Africa. Serving as Peace Corps volunteers, they experienced dynamic pains and joys, all while gaining deep spiritual insights about themselves and the world around them. Combining this newfound wisdom with years of professional training in the fields of holistic health and personal development, they emerged with a renewed sense of clarity and purpose. In 2016 they launched Soul in Wonder, a holistic personal mastery company dedicated to empowering vegans on their journey of self-discovery. As healers, personal transformation guides, and the creators of the VeganWarrior Academy, they're on a mission to create a conscious, connected global community of happy, healthy, and balanced vegan change-makers.
3:30-4 - Gene Stone with Nil Zacharias
4:10-4:40 - Ashley Hampton "Social Media for Social Change"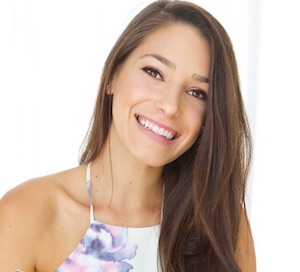 Ashley Hampton is the creator of @rawincollege on Instagram and Youtube. She is a senior at the University of Wisconsin-Madison, earning a degree in community and nonprofit leadership. She has held vegan meet-ups all over the world, and enjoys discussing recipes, advice, and travel. Her talk will cover the power of social media and how to reach millions with the vegan message.
Kumquat Kids Area
Kids, come visit your special Festival space for storytelling, arts and crafts, an information station, and a lot more veg-oriented fun!