VSPOT's mission is to create vegan food that is bright, colorful, and bursting with flavor.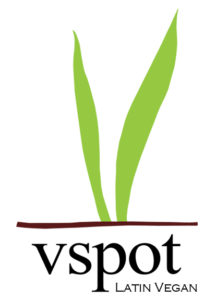 Just 10 years ago, after noticing the vegan void in Park Slope's restaurant community, brothers Danny and Alex Carabano opened up the very first VSPOT in Brooklyn. They quickly built a loyal following by offering Latin-vegan cuisine. Just as VSPOT was growing beyond it's current space, their friend Steve decided it was finally time to follow his true passion. He joined the team and   a s of today, Danny, Alex, and Steve have expanded the VSPOT empire to the East Village and Gramercy in Manhattan. 
VSPOT's menu is kosher and organic. If you're looking for delicious vegan desserts, look no further… VSPOT recently teamed up with Brooklyn Rose pastries and currently have their own in-house pastry team.
Check opening hours and stop by for some food, pastries, or visit their semi-regular all-vegan VSPOT Market. Alex hosts a comedy show at the original VSPOT in Park Slope the first Thursday of every month at 10pm – it's become a staple in the NYC comedy scene! "We can't wait to meet you and welcome to our VSPOT community", says VSPOT co-founder Danny Carabano.  
Check out more of VSPOT's story here: https://www.facebook.com/vspotnyc/videos