Brooklyn egg creams and Reuben sandwiches… they're typical New York foods which don't normally have a place at our vegan festival extravaganzas.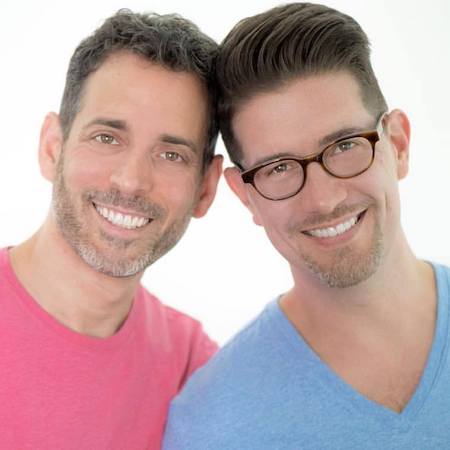 By Sarah Gross Feoli 
But that's changing this year! Because we've got an innovative chef duo known for "veganizing" classic NY dishes. We're talking blintzes and brisket and chicken soup. There are churros, cheesecake, and New York pizza. How about Polish pierogis and Italian lasagna?
Ethan Ciment and Michael Suchman (aka the Vegan Mos) will let us in on how to make all of these favorite dishes cruelty-free and even more delicious than their meat-inflected counterparts. They'll be appearing on our Pear Stage on Sunday, May 21.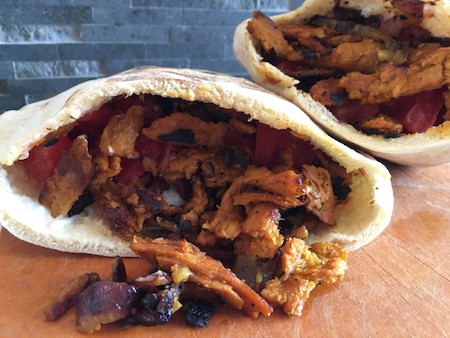 Ethan was raised in an Orthodox Jewish family which includes a long line of kosher butchers. But he had a "click" moment in his mid 30s when he was caring for his ailing dog, and realized that animal exploitation in any form just is not cool. Now a podiatric physician in private practice, he also serves on the Woodstock Farm Sanctuary's Board of Directors.
Michael calls himself a "recovering lawyer" who practiced corporate litigation for 12 years. But he grew tired of representing corporations over the interests of regular people. Now he wants the law to be a force for good in helping all individuals, irrespective of species. He's still a lawyer but also a photographer and a certified Vegan Lifestyle Coach and Educator.
Both of these guys are proud Barnyard Benefactors for Our Hen House and Guardian Circle members of The Physicians Committee for Responsible Medicine. They live together in Williamsburg with their vegan dogs, Riley and Charlie. 
At the NYCVFF, they will debut their forthcoming cookbook, titled NYC Vegan: Iconic Recipes for a Taste of the Big Apple.
Who else is appearing this year with mouth-watering vegan delights? Of course we can't do without Adam Sobel and his Cinnamon Snail empire. Or J.L Fields and her vegan take on deep-fried comfort foods. Or Taymer Mason flaunting her delicious Caribbean cuisine…
Hungry yet? Save that appetite for the weekend of May 20-21 when the vegans take over the Metropolitan Pavilion in Chelsea for the 7th straight year!