Sunday, May 20
SmartyPants Vitamins Apple Stage

12:15-12:55 - Jackie Topol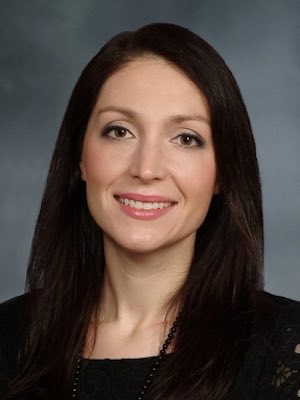 1-2:10 - Dr. Michelle McMacken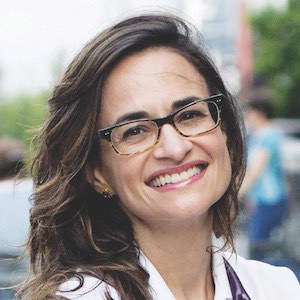 Michelle McMacken is a board-certified internal medicine physician and Assistant Professor of Medicine at NYU School of Medicine. An honors graduate of Yale University and Columbia University College of Physicians and Surgeons, she practices primary care, directs a weight management program, and teaches doctors-in-training at Bellevue Hospital Center in New York City. She is an enthusiastic supporter of plant-based nutrition and is committed to educating patients, doctors, and the public about the power of healthy eating and lifestyle modification. She has received the faculty 'Teacher of the Year' award three times and has been featured in several documentaries, in national academic nutrition conferences, and on popular nutrition-related websites and podcasts. Dr. McMacken is also a council member for the True Health Initiative, a coalition of health experts from around the world committed to educating on evidence-based, proven principles of lifestyle as medicine.
2:15-3 - Eric Adams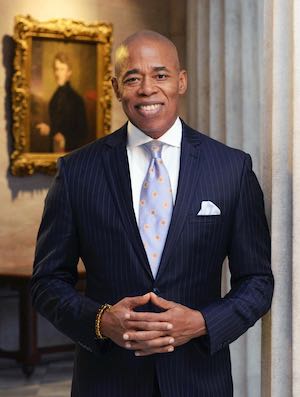 For the past three decades, Eric L. Adams has served the residents of New York as a police officer, state senator and coalition builder. In 1995, he co-founded 100 Blacks in Law Enforcement Who Care, an initiative that not only improved NYPD/community relations, but raised funds for worthy causes throughout the city. Beginning in 2006, he represented the 20th Senate District, working to address a broad range of issues from civil rights and public safety to transparency in government and quality of life. He organized support against the NYPD's controversial "stop and frisk" policy, and led efforts on behalf of gun control. Eric has also served on the board of the Eastern District Counseling Service, an organization assisting former substance abusers to live productive lives without dependency on drugs or alcohol. In November 2013, he was elected Brooklyn Borough President. He enjoys riding the streets of Brooklyn on his bicycle, meditation, and exploring new cultures and places.
3:10-3:50 - Isabelle Steichen "How to Successfully Transition into a Vegan Lifestyle"
4:50-5:20 - Leanne Mai-Ly Hilgart
5:25-5:55 - Brian Kateman "How the Reducetarian Movement Can Advance a Plant-Based World"
Brian Kateman is cofounder and president of the Reducetarian Foundation, a non-profit organization dedicated to reducing animal product consumption in order to create a healthy, sustainable, and compassionate world. He is the editor of The Reducetarian Solution. A TEDx speaker and leading expert on food systems and behavioral change, he has appeared in dozens of media outlets including The Washington Post, Vox, National Geographic, The Atlantic, Forbes, Fast Company, Salon, Fox News, NPR and The Daily Mail. He is an instructor in the Executive Education Program at the Earth Institute Center for Environmental Sustainability at Columbia University. His next book, The Reducetarian Cookbook, will be available later this year.
Pear Stage
12:45-1:15 - Adam Sobel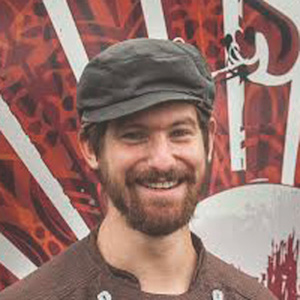 Adam Sobel is the chef and owner of the four-time Vendy Award-winning vegan food truck the Cinnamon Snail. He has appeared on Food Network and PBS and has written about vegan food for Vegetarian Times. He teaches vegan cooking classes at the Institute for Culinary Education in New York. When he's not on the truck or in the kitchen, he and his vegan family can be found in Red Bank, New Jersey — usually practicing yoga and snuggling with their doggies.
3-3:30 - Luke Elwin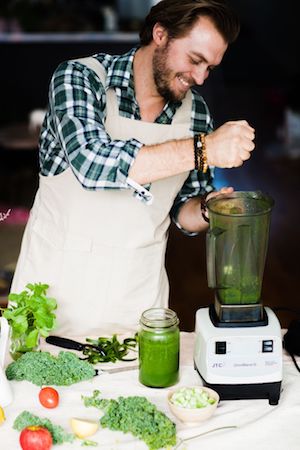 Born in New Zealand, Luke has been cooking since 13, and has cooked all over the world as a private chef and consultant, as well as opening numerous restaurants and businesses. He has spent the last 5 years transitioning to a full plant-based lifestyle and chef, and brings his years of experience, creativity and flair to the plant-based world. Luke lives by the motto of creativity, simplicity and flavor first whilst staying true to the integrity of ingredients and techniques.
3:45-4:15 - Isa Ekstam "Nordic Flavors: Introduction to Swedish Vegan Cuisine"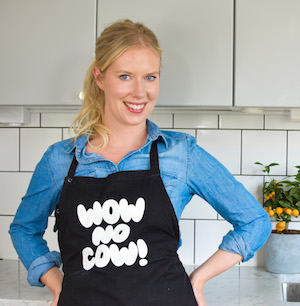 Isa is a passionate vegetarian chef from Sweden. She runs the Stockholm-based cooking school Green Isa Dream, focusing on vegetarian and vegan cooking. She also runs her own food blog called GreenIsaDream, and restaurant guide called Veggietown. She also develops and styles creative green recipes for magazines.
4:30-5 - Chandra Lee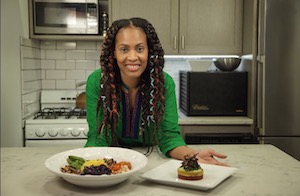 Banana Stage
Emcee: Honey LaBronx
11:40-12:10 - Vegan Parenting Panel
12:15-12:50 - Animal Sanctuary Panel
Featuring Kathy Stevens of Catskill Animal Sanctuary, Rachel McCrystal of Woodstock Farm Sanctuary, and Gabrielle Stubbert of Tamerlaine Farm Sanctuary.
12:55-1:25 - Rachel Atcheson "Can Political Action Make a Big Change for Animals?"
1:30-2:30 - Dr. Mauricio Gonzalez "How to Thrive on a Plant-Based Diet through Science"
3:30-4:10 Victoria Moran "When I'm 64: Veganism For Slow-Motion Aging"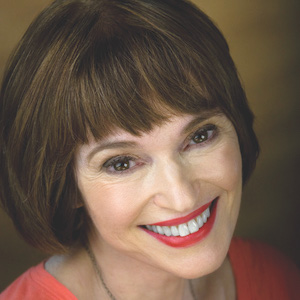 Victoria Moran is a vegan of over three decades, an obesity survivor, and is the current female winner of the "PETA's Sexiest Vegan Over 50" competition. Listed by VegNews among the Top 10 Living Vegetarian Authors, she's written twelve books, including The Love-Powered Diet, The Good Karma Diet, the international bestseller Creating a Charmed Life, and the iconic Main Street Vegan, whose fans range from Bill Clinton to Ellen Degeneres. Victoria was featured twice on Oprah; she hosts the award-winning Main Street Vegan podcast; and directs Main Street Vegan Academy, the exciting in-person program in NYC that trains and certifies Vegan Lifestyle Coaches and Educators. She is also producer of Thomas Jackson's upcoming documentary,The Compassion Project, introducing veganism to people of faith.
4:15-4:45 - Hayley Greenberg
5-5:45 - Shoshana Chaim "How to Get Children (of Any Age) to Eat Plant-Based"
Shoshana Chaim is a co-host of the popular Plant Trainers Podcast, and a Plant-Based Health and Wellness Coach working one-on-one with busy people to alleviate the stress in life caused by diet and lifestyle. She contributes to written publications, makes appearances on Rogers Television, runs corporate wellness retreats and is an international speaker.
Kumquat Kids Area
Kids, come visit your special Festival space for storytelling, arts and crafts, an information station, and a lot more veg-oriented fun!