Check back soon for our 2019 lineup! Below is a look at our 2018 event.
Saturday, May 19, 2018
Apple Stage sponsored by

11:40-12:15 - Dr. Shilpa Ravella "Eating, Living, and the Bugs Inside You"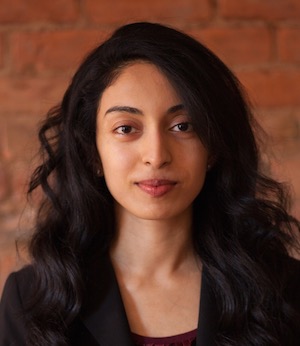 Dr. Shilpa Ravella is a gastroenterologist with expertise in nutrition and an Assistant Professor of Medicine at Columbia University Medical Center where she directs the Adult Small Bowel Program. She speaks and writes regularly on food, health and wellness and has written for a variety of national media including The Atlantic, New York Magazine, Slate, Discover, USA Today, PBS and TED-Ed. She has been featured in Cosmopolitan, Food and Wine, Glamour, Prevention, Women's Health and many other outlets. 
12:20-12:50 - Dominick Thompson "Redefining Masculinity Through Veganism"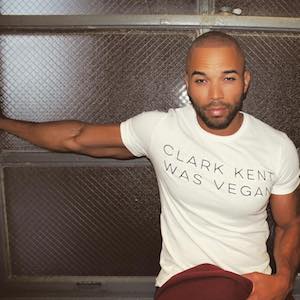 Dominick Thompson is a leader in the vegan community and founder of Crazies and Weirdos, a successful New York based start-up company that produces hip, sustainable, eco-friendly clothing dedicated to the animal rights movement. He is also the founder of Iron Brukal (a sports and fitness brand, dedicated to the working professional, with plans to open training facilities in 2019), and a full-time executive in the healthcare industry where he develops and manages many critical relationships with hospital systems and other providers in order to deliver services to communities in need throughout the eastern United States. 
1-1:45 - Dr. Chiti Parikh "Practical Guide for Nurturing Your Gut Microbiome"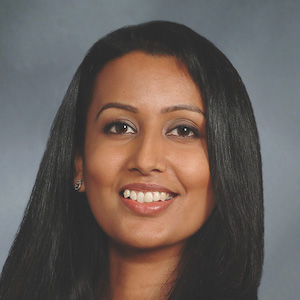 Dr. Parikh is an assistant professor at Weill Cornell Medical College where she plays an active role in medical education, research and patient care. She is board certified in internal and integrative medicine, and incorporates principals of functional medicine, Ayurveda and acupuncture into her practice. She has co-founded the Integrative Health and Wellbeing Program at New York Presbyterian Hospital which provides services such as acupuncture, meditation, yoga, nutrition, psychotherapy, and biofeedback to patients. Dr. Parikh has been featured on Dr. Oz show along with VICE news, Wall Street Journal and NBC News.
This program provides services such as acupuncture, meditation, yoga, nutrition, psychotherapy, and biofeedback. 
2-2:45 - Sid Garza-Hillman "Maintaining a Thriving Vegan Family"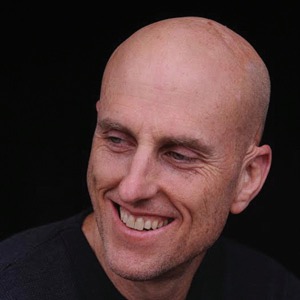 Sid Garza-Hillman, podcaster and YouTuber, is the author of Approaching the Natural: A Health Manifesto and Raising Healthy Parents: Small Steps, Less Stress, and a Thriving Family. He graduated from UCLA with a BA in Philosophy, and is a public speaker, certified nutritionist, and Small Steps Coach. He is the Wellness Programs Director at the Stanford Inn Eco-Resort, an ultra runner, and Race Director of the Mendocino Coast 50K trail ultramarathon. He lives on California's Mendocino Coast with his wife and three children, horse, dog, and two cats. 
3-4 - Dr. Robert Ostfeld "Confessions of a Reformed Cardiologist: Plant Based Nutrition and Your Heart"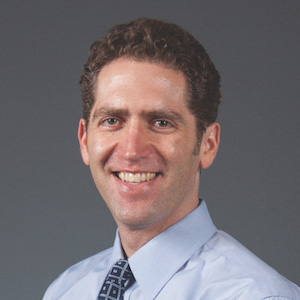 Robert Ostfeld is the associate professor of Clinical Medicine at Albert Einstein College of Medicine, director of the Cardiac Wellness Program at Montefiore Medical Center, and associate director of the Cardiology Fellowship at Montefiore-Einstein. He received his training from the University of Pennsylvania, Yale University School of Medicine, the Harvard School of Public Health, and Harvard Medical School. 
5-5:30 - Ivan Stratienco "Guinness Record Breaking Vegan Illusionist"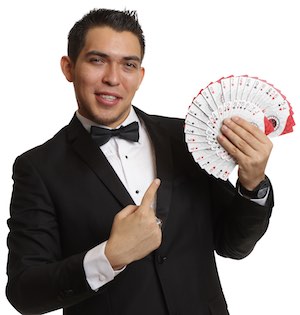 Vegan Magician Ivan Stratienco broke a Guinness World Record for the fastest hands with playing cards and was awarded the prestigious Mark Nathan Sicher Creative Dude Award for his insane illusions. He has shared his magic with Lady Gaga, Mayweather Promotions Fighters and New York Rangers. With over 10 years of performing experience, Ivan will give festival attendees a taste of his amazing sleight of hand skills and crazy magic tricks.
5:40-6 - Alina Zolotareva "Feeding the Future with sustainable Indoor Vertical Farming"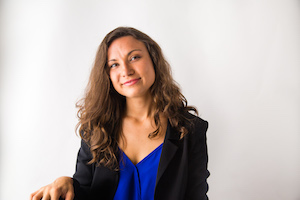 Alina Zolotareva, a Registered Dietitian Nutritionist (RDN), plays a key role in AeroFarms' mission to combat food deserts and bring fresh, local, nutritious leafy greens to all communities. Previously, Alina worked for a culinary nutrition food service consulting company, and spent time in nutrition and marketing at Unilever. She is a graduate of Cornell University and Presidential Research Scholar with a B.S. with Honors in Nutrition Sciences and Dietetics.
Pear Stage sponsored by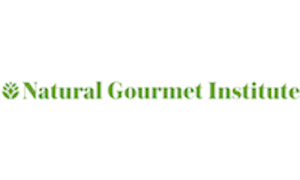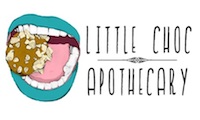 12-12:30 - Shauna McQueen, MS, RDN "Vegan Entertaining 101: Epic Empanadas"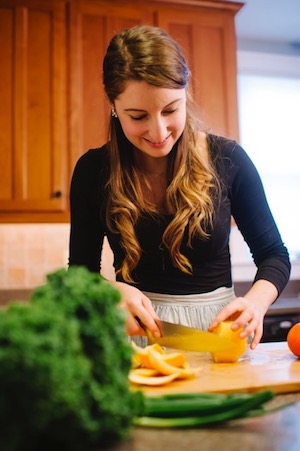 Shauna McQueen is a holistic chef and specialist in nutritional wellness. She has a passion for education and currently enjoys developing the nutrition curriculum for the Institute of Integrative Nutrition. After graduating from Natural Gourmet Institute, she worked with Chloe Coscarelli testing recipes for her first restaurant, ByChloe. She's also presented at the Yoga Journal Conference, Davines Wellscape, and National Kale Day.
12:45-1:15 - Luke Elwin "How To Agar"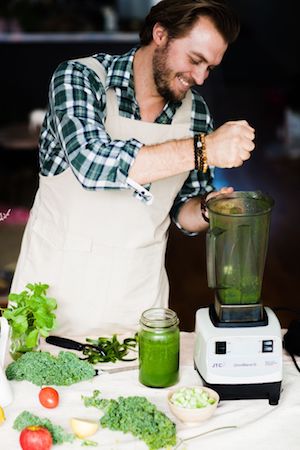 Born in New Zealand, Luke has been cooking since 13, and has cooked all over the world as a private chef and consultant, as well as opening numerous restaurants and businesses. He has spent the last 5 years transitioning to a full plant-based lifestyle and chef, and brings his years of experience, creativity and flair to the plant-based world. Luke lives by the motto of creativity, simplicity and flavor first whilst staying true to the integrity of ingredients and techniques. 
1:30-2 - Isa Ekstam "Nordic Flavors: Introduction to Swedish Vegan Cuisine"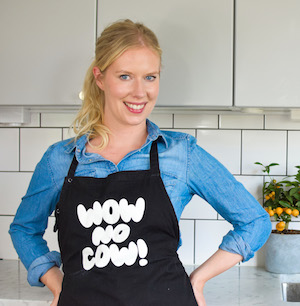 Isa is a passionate vegetarian chef from Sweden. She runs the Stockholm-based cooking school Green Isa Dream, focusing on vegetarian and vegan cooking. She also runs her own food blog called GreenIsaDream, and restaurant guide called Veggietown. She also develops and styles creative green recipes for magazines. 
2:15-2:45 - Fran Costigan "Quick and Easy Luscious Vegan Chocolate Desserts"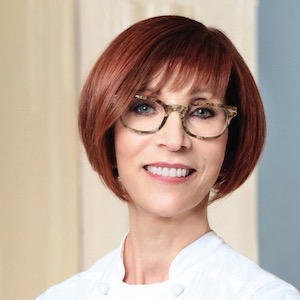 Pastry chef, educator, and cookbook author, Fran Costigan is internationally renowned as the authority on vegan desserts. She was a chef in both traditional and vegan pastry kitchens before moving into teaching over 20 years ago. Her 90-day Essential Vegan Desserts Course, which is based on her Vegan Baking Boot Camp Intensive, is available online with Rouxbe. Her cookbook, Vegan Chocolate Desserts: Unapologetically Luscious and Decadent Dairy-Free Desserts, is available in German, French and Italian editions and follows the classic, More Great Good Dairy Free Desserts Naturally. 
3-3:30 - Naliaka Wakhisi "Afro-Caribbean Spice Workshop"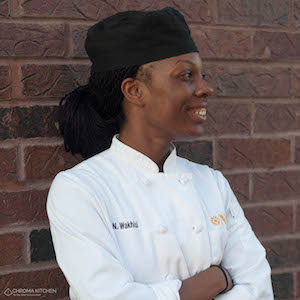 Naliaka Wakhisi is a Miami native who currently resides in Brooklyn. She completed her Master's in Interactive Technology at NYU. With a passion for education and empowerment, she now works as an educator with various NYC organizations and non-profits. In addition, she is an artist who focuses on dance, media, and storytelling. She also has a passion for fitness and nutrition and has been working for the past five years in the fitness industry. Naliaka works as a Chef Assistant at the Natural Gourmet Institute and organizes many events around food justice, healthy eating, and plant based cooking. She runs an active meetup group called NYC Vegans of Color. Additionally, she has started a company called The Black Theory, a travel company that creates vacation experiences for groups of travelers through a vegan lens. 
3:40-4:25 - Hannah Kaminsky "Get Real: Learn New Strategies for Making Faster, Halthier, and Tastier Plant-Based Food"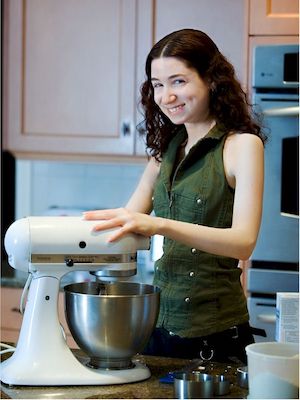 Hannah Kaminsky has developed an international following for her delicious recipes and mouthwatering food photography at the award-winning blog BitterSweetBlog.com. She is the author of My Sweet Vegan, Vegan Desserts, Vegan à la Mode, and Easy as Vegan Pie. Passionate about big flavors and simple techniques, she works in San Francisco's bay area developing recipes and photographing food from morning to night.
4:30-5 - Jacques Laventure "Kerala Sambhar"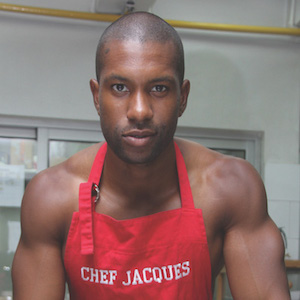 Jacques Laventure's healthy dishes incorporate traditional cuisines with his desire for natural flavors. Jacques is part of the Haitian Culinary Alliance, a Global Non-Profit educational networking organization of hospitality and culinary professionals. He also gives back through health and fitness educational programs to underprivileged children in US and Haiti.
Banana Stage
12-4 - Loretta Swit "Special Guest Appearance"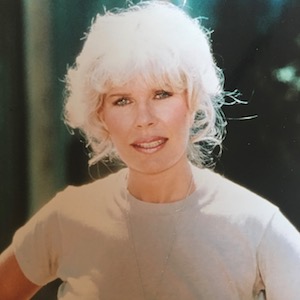 Meet and greet Loretta Swit, aka Major Hot Lips Houlihan, the Emmy-award winning actress from M*A*S*H who is now a watercolor painter, vegan, and animal activist. She will be at the Banana Stage signing table from noon until 4 p.m. on Saturday, May 19, signing copies of her book, which are available for purchase, to benefit the SwitHeart Animal Alliance.
11:40-12:10 - Jacque Tarlton and Marzia Prince "WTF: Where's the Fiber?!"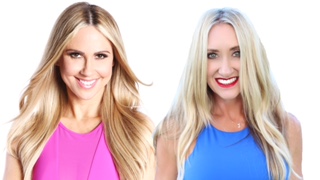 Marzia Prince and Jacque Tarlton are plant based health coaches, and they call themselves the Crudité Crew. They have worked with leading global brands on custom keynotes and wellness programs. Their WTF (Where's the Fiber) program has helped thousands of people not just survive, but to thrive in life.
12:15-12:55 - Nzinga Young "Everyday Activism: Inspiring Loved Ones to Go Veg"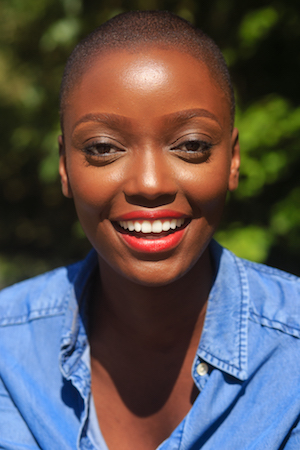 Nzinga has followed a meat-free diet for over 25 years. She organizes events through Vegan Outreach, hosted the Intersectional Vegan Conference in London, spoken at the Animal Rights National Conference in DC, served as a vegan contributor for Huffington Post, and was invited to host a cooking demo in Borough Hall. Her modeling has been featured in international ad campaigns. 
1-1:40 - Ellen Kanner "Vegetable Love: Fueling Passion With Plants"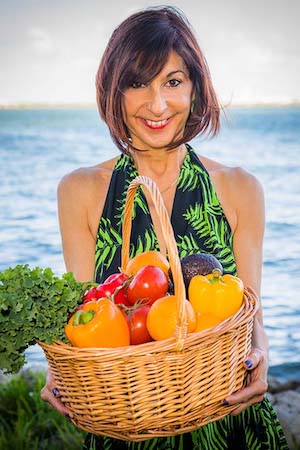 Ellen Kanner is author of the award-winning book Feeding theHungry Ghost, Huffington Post's Meatless Monday blogger, syndicated columnist of the Edgy veggie, international presenter, and contributor and recipe developer for numerous publications including Vegnews.
1:45-2:30 - Karen Ellis-Ritter "CFEI's Vegan Kickstart 101"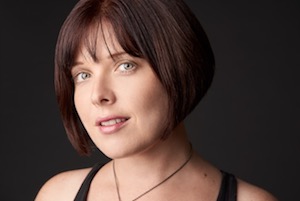 Compassionate Farming Education Initiative's co-founder Karen Ellis-Ritter has created an educational presentation specifically designed to help people overcome the most common obstacles and concerns regarding veganism. She will show new and aspiring vegans how to shop on a budget, bulk prep, "veganize" some of their staple meals, and keep foods fresh. 
3:30-4:20 - Gene Stone with Nil Zacharias "Eat for the Planet: Saving the World One Bite at a Time"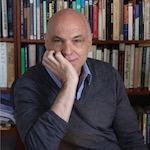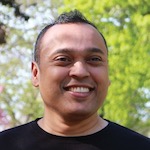 Gene Stone has written and/or coauthored more than 45 books on a wide variety of subjects, including the national bestsellers Forks Over Knives and How Not to Die. He is most recently the co-author of the book Eat For The Planet. He lives in Hudson, New York.
Nil Zacharias is the co-founder of One Green Planet (onegreenplanet.org), host of the popular podcast, #EatForThePlanet with Nil Zacharias and co-author of the book Eat For The Planet. He lives in New York City. 
4-5 - Avant-Garde Vegan "Special Guest Appearance" Banana Signing Table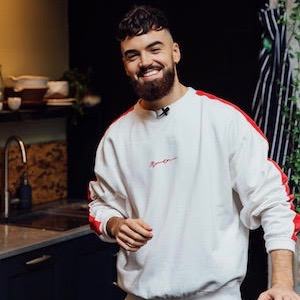 Gaz Oakley is the founder and face of Avant-Garde Vegan, where Instagrammers and YouTubers can find beautifully produced videos about making easy vegan recipes. Based in the U.K., Gaz started working in restaurants at the age of 15. He worked in several kitchens around South Wales, but his favorite flavors are from Southern India, Japan, and the Caribbean. His debut cookbook, called Vegan 100, was just published. Fans are encouraged to bring their own copies of Gaz's book for signing!
4:25-4:55 - Ashley Hampton "Social Media for Social Change"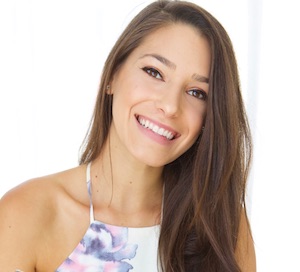 Ashley Hampton is the creator of @rawincollege on Instagram and Youtube. She is a senior at the University of Wisconsin-Madison, earning a degree in community and nonprofit leadership. She has held vegan meet-ups all over the world, and enjoys discussing recipes, advice, and travel. Her talk will cover the power of social media and how to reach millions with the vegan message. 
5-6 - Abioseh Joseph Cole "Readings from the Voices Unheard Collection"
Abioseh Joseph Cole is a poet, animal rights blacktivist, teacher, hip-hop artist, producer, and recording engineer. He has won poetry slams at Poets Realm in Bridgeport, CT; Lizard Lounge and the Cantab in Boston, MA; The Nuyorican Manhatten, NY; and The Love Jones Experience at the Russell in Hartford, CT. He's a member of the 2017 and 2018 CT Slam Team, Verbal Slap. Abioseh has taught poetry workshops to students ranging from middle school age to adulthood, including residencies at Yale University.
5 - Graig Weich "Special Guest Appearance"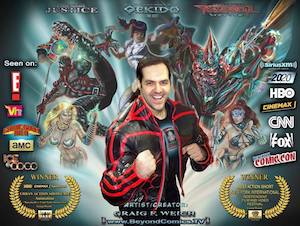 Meet and greet Graig Weich, independent comic book artist/writer/director (winner of HBO sponsored UAS Award) & featured in The Huffington Post. Graig was poster artist for SPAWN #30 (Image Comics, Todd McFarlane, publisher: THE WALKING DEAD) and appeared on AMC's COMIC BOOK MEN, ABC News 20/20, and E! Howard Stern. Graig transformed Ice-T's model-wife, Coco, into the SuperHeroine "CLEO" from his comic GEKIDO (B.Wilson). Gekido also stars Cary Tagawa (MORTAL COMBAT/THE MAN IN THE HIGH CASTLE), Adrianne Curry & Howard Stern's Gary "Baba-Booey" and is being distributed by Marvel & DC Comics. Ask your Comic Store to order Gekido & Cleo (with seamless synthetic skin) in PREVIEWS MAGAZINE now.
Graig will be at the Banana Stage signing table at 5 p.m. both Saturday and Sunday, signing copies of his comic book to benefit The Humane League.
You could be drawn as a character in his new comic book, just FOLLOW him on his 4 social media platforms listed below and go to www.BeyondComics.TV for details. www.Instagram.com/GraigWeich www.FaceBook.com/Graig.Weich www.Twitter.com/BeyondComics www.YouTube.com/BeyondComicsTV
Kumquat Kids' Area sponsored by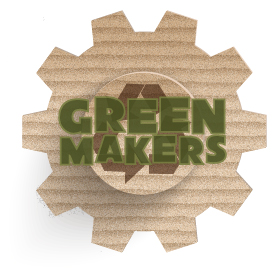 Families with children, be sure to visit our Kumquat Kids' Area for fun arts and crafts, storytelling, playacting, and more! Coordinated by Dr. Kimberly Spanjol, certified humane education specialist!
Make puppets with Green Makers and participate at the 12pm, 2pm and 4pm puppet shows!