Saturday, May 21, 2022
Apple Stage
Emcee - Shair Gorgiiss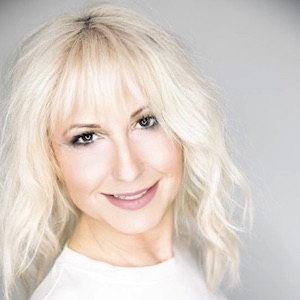 Shair Gorgiiss is a singer, actress, and entertainer. She's sung with illustrious musicians such as Chas West (Bonham), Patti Rothberg, and fronted all-female bands like Van Helen and The Heavy Metal Video Darlings. She's also MC'd the NYC Vegetarian Food Festival for many years. Keep an eye out for "Mafia", a new film, and her new Americana band, "The Hillcats"!
12-12:45 -Doctors Who Heal With Plants - Wendy Sax (PPMNY Board Member - Moderator); Michelle Loy (Pediatrician/Weill Cornell Medicine); Saray Stancic (PCRM); Shivam Joshi (Nephrologist/Bellevue Plant-Based Lifestyle Medicine Program)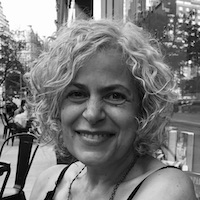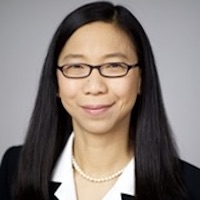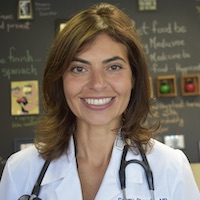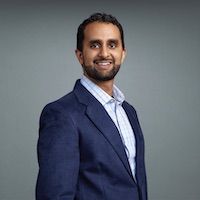 Wendy Sax (moderator) is a documentary film producer with an avid interest in whole food, plant-based education, particularly applying it to healing from chronic diseases, strengthening the immune system, and consequent benefits to animals and the environment. She has served on the Board of Directors of Plant Powered Metro New York since 2019. In 2006 she reversed her autoimmune disease by changing to a WFPB lifestyle and has maintained good health since then. Wendy's films include the award-winning documentary Particle Fever (Netflix) and award-winning Moving Stories (Amazon Prime). Prior, Wendy served as the Artistic Director of IFP.org, a non-profit for independent filmmakers. She was co-producer of Sundance-winner Songcatcher, and started her career as a creative development executive in Hollywood.
Michelle Loy, MD, DipABLM, DipABOIM, DABMA, FAAP, is a nationally recognized physician who received her magna cum laude degree in Psychology from Harvard College, her MD from Weill Cornell Medical College, her pediatrics residency training from New York Presbyterian Hospital-Cornell, and her Integrative Medicine Fellowship training from Columbia University/Stamford Hospital. She completed certification in Medical Acupuncture from SUNY Downstate Medical Center. She is board certified in Integrative Medicine, Lifestyle Medicine, Medical Acupuncture, and Pediatrics. Dr. Loy has achieved recognition in integrative medicine at national academic conferences and other peer-reviewed training opportunities. She serves as an Executive Committee member of the AAP Section of Integrative Medicine and is a member of the Society of Integrative Oncology. She provides integrative medicine consultations at Weill Cornell Medicine/NYP Hospital to solve challenging clinical problems across the spectrum of general and subspecialty pediatric, adolescent, and adult medicine. An assistant professor with joint appointments in Medicine and Pediatrics, she is committed to supporting fellow physicians and physicians-in-training in self-reflection and self-care. Her clinical and research interests include Nutrition, particularly Culinary and Botanical Medicine, Acupuncture, Stress Management, Medical Yoga, Cancer Recovery, Women's and Children's Health, and Shared Medical Appointments. She is a Lecturer for the Plant-Based Nutrition Certificate Program (Cornell University) and also serves on the medical advisory board of Plant Powered Metro New York and the Integrative Oncology Working Group Culinary Medicine Expert Panel.
Saray Stancic, M.D. is triple board certified in Internal Medicine, Infectious Diseases, and Lifestyle Medicine. She graduated from New Jersey Medical School in 1993 and after completing her fellowship, accepted the position as Chief of Infectious Diseases at the Hudson Valley VA in New York. In later years, she served as Translational Medical Leader at Roche Pharmaceuticals where she led clinical trials in the field of viral hepatitis and HIV. In 2012, she left her work in Infectious Diseases to fully dedicate her time to the field of Lifestyle Medicine. Dr. Stancic's interest in Lifestyle Medicine is rooted in her personal story as a patient living with multiple sclerosis.
She is the founder of one of the first Lifestyle Medicine practices in the country, and mentors the Lifestyle Medicine Interest Group at Rutgers New Jersey Medical School. She seeks to spread the power of preventive Medicine on a global scale and bring needed change to how we train physicians. She is Producer and co-creator of the documentary film; Code Blue, which made its global release in May of 2020. Dr. Stancic released her first book in 2021, entitled, What's Missing from Medicine; Six Lifestyle Changes to Overcome Chronic Illness. She has recently joined the Physicians Committee for Responsible Medicine based in Washington DC, as Director of Medical Education where she will focus on expanding the role of nutrition & lifestyle in medical schools and residency programs as well as influence nutrition policy.
Shivam Joshi, MD, is an internist, nephrologist, and plant-based physician practicing at NYC Health + Hospitals/Bellevue in New York City. He received his BS from Duke University and his MD from the University of Miami. He completed his residency at Jackson Memorial Hospital/University of Miami and his nephrology fellowship at the Hospital of the University of Pennsylvania. He is also a clinical assistant professor at the New York University Grossman School of Medicine with research interests in plant-based diets, fad diets, and nephrology. He has written numerous scientific articles and speaks nationally on these subjects. He is the youngest nephrologist to receive the NKF's Joel D. Kopple award, the highest award in renal nutrition. You can follow him on Twitter.
1-1:45 -The Changing Landscape of Restaurants - Diana Edelman; Sarah Ellen; Yesenia Ramdass & Chef Guy Vaknin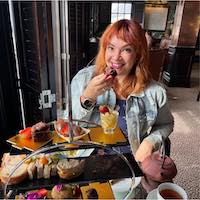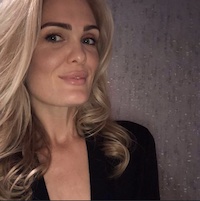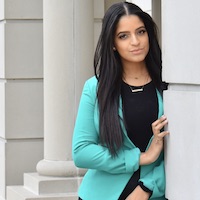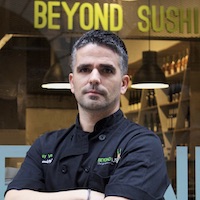 Diana Edelman is the founder of Vegans, Baby and shows people vegan dining is approachable and accessible. She consults with restaurants around the country to help them become vegan-friendly, curates chef-driven events and hosts international tours. Diana is the exclusive vegan tour curator for Alluring Africa, a partner with the James Beard Foundation and has been featured in Newsweek, Travel + Leisure, Forbes, The LA Times and more. Check out where to find vegan food around the world, vegansbaby.com, and follow her on social media @Vegansbaby
Sarah Ellen is the founder and brains behind NYC Chinatown's newest plant-based eatery, Cleanse Theory Kitchen. Sarah's background as an International Wellness Expert and her passion toward Plantbased Cleansing, Fasting & ways to Detox gently, has inspired the menu. Besides providing delicious food, the restaurant gives her the opportunity to show more people the way to rapid nutritional healing, gut health, digestion & absorption.
Yesenia Ramdass is the founder and owner of Healthy As A Motha Vegan Kitchen, was born and raised in Washington Heights, NYC. After years of sharing her passion for rethinking lifestyle choices, she opened up her first 100% plant based restaurant in Long Island City, NY. Her concept offers Caribbean inspired dishes free from not just animals but free from toxic ingredients like artificial food colorings, carcinogenic oils, refined sugars and provide simple, clean and mostly organic ingredients.
Guy Vaknin is a renowned vegan chef known for his New York City restaurants Beyond Sushi, Willow, and Coletta. He celebrates plant based cuisine through innovative flavors, techniques, and presentation. He's appeared on FOX's Hell's Kitchen and ABC's Shark Tank, and has plans to continue expanding his restaurants in New York City through his new hospitality group, City Roots. He's passionate about bringing veganism to the masses through delicious food and creating a memorable dining experience.
1:50-2:20 - Sustainable and Healthy Homes - John Oppermann Esq. (Executive Director of Earth Day Initiative)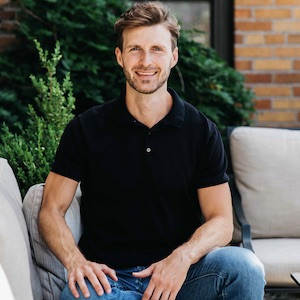 John Oppermann, Esq. is Executive Director of Earth Day Initiative. John manages the breadth of Earth Day Initiative's activities, from its annual Earth Day events, which have recently included Al Gore, Bill Nye, and Elizabeth Warren, to its year-round programs, which includes a program empowering people to switch their homes over to renewable energy and a publication featuring new trends and developments in the green building industry. John is also a licensed real estate broker and consultant with Avenue 8 focusing on green and healthy residential real estate options. He has taught a course at NYU titled Marketing Green Homes, looking at how we can better make green homes resonate with a mainstream audience. He has been featured as an expert on sustainability topics by a variety of media outlets, including The Guardian, MSNBC, and The New York Times. John graduated with a B.S. in International Politics from Georgetown University's School of Foreign Service and a J.D. from Harvard Law School.
2:25-2:55 - Your Compassionate Closet: Being vegan isn't only about what you put IN your body, but what you put ON your body. - Jeanine Boubli; Adrienne Borgerson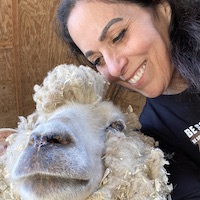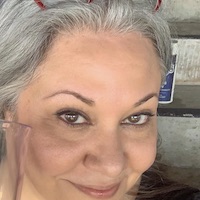 Jeanine Boubli is an artist and founder of Red Tale Moon, an ethical apparel and lifestyle brand. As a volunteer animal caregiver for over 8 years at a local sanctuary, Jeanine recognized and empathized with the sentience, deep feelings, friendships, and strong emotional bonds the animals share with each other. Sheep, goats, a cow, ducks, rabbits, turkeys, peacocks, alpacas, hens, roosters, and a pig are the heart and soul of Red Tale Moon. The animal designs include messages of compassion, fine art, and poetry. Through Red Tale Moon, Jeanine hopes to inspire a personal connection with animals most are not fortunate to know. Find Red Tale Moon at redtalemoon.com and on Instagram at @redtalemoon.
Adrienne is a 25-year veteran of the music industry, an FIT certified Image Consultant, and Main Street Vegan Academy Certified, Master Vegan Lifestyle Coach & Educator (M-VLCE). She founded It Factor Image Consulting, where she works with a wide variety of people to develop their personal style and personal brand. Since embracing a vegan lifestyle in 2008, she has volunteered her time and spoken at various events, on podcasts, and on independent television, discussing the use and abuse of animals in the fashion and beauty industries. Adrienne also co-founded the online magazine, La Fashionista Compassionista with designer Lois Eastlund, which published from 2014-2019. She is gearing up for a relaunch! The magazine is a perfect extension of how she works with her clients - guiding them to look and feel their best, while helping to create a kinder, more compassionate and sustainable world. itfactorimage.nyc lafcnyc.com .
3-3:45 - Building Resilience Among Black Women through Plant-Based Nutrition - Chef Rebecca Johnson, Founder of The Plant Rich Life and PPMNY Culinary Organizer (Moderator); Aisha Smith (NP) & Genny Mack (Nutritionist)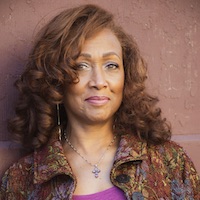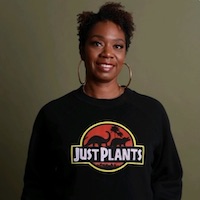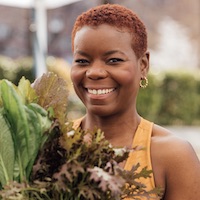 Chef Rebecca Johnson is a certified plant-based, health-supportive chef, nutrition educator, and food literacy advocate. For the past 10 years, Chef Rebecca has developed, led, and managed nutrition and culinary programs in New Jersey, Philadelphia, and 4 out of 5 New York City boroughs. She has made a sustainable impact on underserved communities by promoting well- being and healthier food choices among New York City's children and families. After resolving life-disrupting health problems through her own personal transition to a plant-based diet, Rebecca started The Plant Rich Life. The Plant Rich Life is a family- friendly brand through which Rebecca teaches how to make diet changes for a more healthful lifestyle, focused completely or mainly on plant foods.
Aisha N. Smith is a Board-Certified Nurse Practitioner and graduate of New York University's Adult Geriatric Holistic NP Program. She has been trained in functional medicine, clinical aromatherapy, vegan health, and nutritional endocrinology, and she is a member of the American College of Lifestyle Medicine. Aisha is the owner of SmithCare, a lifestyle medicine practice in Harlem, and is the CEO of Save Our Sexy, Inc., a nonprofit organization focused on responding to the urgent need for Type 2 diabetes education and intervention within communities of color. She is a certified Insulin Resistance Solutions practitioner and creator of Healthy, Sexy, Sugar-free, a program that partners with patients to put insulin resistance, pre-diabetes, and type 2 diabetes into remission.
Genny McKinley's (aka "Genny Mack") mission is to empower women to heal with plants and prioritize oneself to live abundantly. Genny transformed her overall well-being, after being diagnosed with a chronic illness, by transitioning to a whole-food, plant-based lifestyle and now has more mental clarity, energy and purpose than ever before. This led her to become a Certified Holistic Nutritionist, Fitness Coach and Plant-Based Recipe Developer and has changed many lives through clean eating, movement, and mindfulness. Genny also understands the importance of balancing career and well-being from her 12 years of experience working in corporate as a certified public accountant. Genny has worked with companies such as Google, Omnicom Media Group, Tapestry and Boston Consulting Group, to bring mindful plant-based eating and movement to the forefront of employee wellness. Genny's hope is to empower 10K+ women and communities to transition to a plant-based lifestyle by 2023 to reverse generational traumas and thrive.
3:45-4 -Escape Artists: The Tale of Mike, Mike Jr. and Freddie
Directed by Nancy Siesel
A short documentary about two cows that escape slaughter and the Harley riding truck driver turned vegan advocate who rescues them.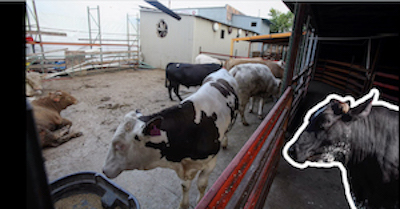 4-4:45 - EATING PLANTS Episode 1. AMERICA - Host: Katie Cleary; Cast: Will Schafer, Cris Sanchez, Dr Neal Barnard, Amy Jean Davis, Shaun Monson, Ravi DeRossi, Eric Adams, Eric Brent, Miyoko Schinner, Miles Woodruff, Daphne Jade Cheng
Q+A following screening with multi award-winning vegan directors Mick McIntyre and Kate Clere.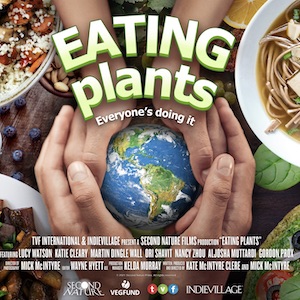 With new plant based products hitting the shelves every day American celebrity host Katie Cleary gives us a first hand look at how these products are made and where to find them. Katie goes on a search to find the best health advice on how to reverse disease, how to bring up your baby vegan and trials exciting new vegan alternatives that best shape a plant based diet. EATING PLANTS is an upbeat culinary travel series that brings tips and benefits of a plant based diet into homes across the globe.
4:45-5 - Jumaane D. Williams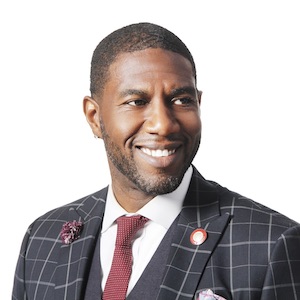 Jumaane D. Williams has served as the New York City Public Advocate since 2019. Prior, he represented Brooklyn's 45th District in the New York City Council from 2009-2019. Since becoming Public Advocate, the second-highest ranking office in New York City, Jumaane has restructured the office to empower staff to prioritize community engagement, outreach, and service. He has also passed more legislation in his first 2 years in office than any Public Advocate has in history, including key bills that protect New Yorkers in the workplace and those looking for work, shield struggling homeowners from undue tax burdens, promote public safety, and fight discrimination in our housing systems. Endorsed by countless elected officials, unions and advocacy groups, including the National Cannabis Party, Jumaane is running to be our next Governor and bring transformational change to fix Albany's broken infrastructure and create transformational change that renews New York.
5-5:45 - Let's Talk Cannabis... From THC to CBD, Terpenes, Industrial Hemp and more.. learn from industry experts... get answers to your questions about this amazing plant... - Doc Rob (Moderator); Lev Kelman; Sephida Artis-Mills & umi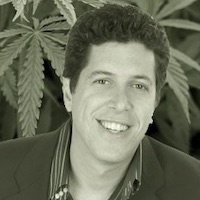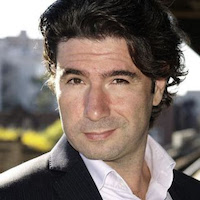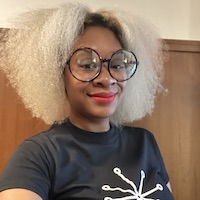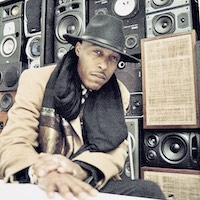 Dr. Rob "Doc Rob" Streisfeld is a passionate consumer advocate and educator with nearly 20 years of Natural Health & Natural Products Industry experience. A Doctor of Naturopathic Medicine (SCNM '02) and Certified Natural Food Chef, "Doc Rob" as widely known, has helped to identify and expand key health categories such as probiotics, enzymes, whey protein, fermented foods, whole food supplements, and more. His passion for plant-based, whole food nutrition is both sincere and contagious. Most recently, Cannabis, Fungi and Ethnobotany has captivated Doc Rob and looks to be an area of interest for many years to come. His beliefs related towards healing extend to ways we can repair the Earth itself, actively engaging in sustainability projects which help to clean the air, water, and soil.
Lev Kelman is the Founder & CEO of Brooklyn Dark LLC the first hemp chocolate brand in the USA, in 2011 and opened the first Hemp Bar on St. Marks Place in Manhattan a few years later. Lev created the first hemp and cannabis radio show "Visiting Mary Jane" in Russian Language on Freedom FM russian language radio. Lev is opening a Brooklyn Hemporium store on Flatbush Ave featuring his all-natural solvent-free chocolate edibles, topical products and hemp clothing. Lev is currently building a cannabis dispensary and manufacturing facility in the Berkshires, Massachusetts under the Royal Hemp LLC brand.
Sephida Artis-Mills is Co-Founder and President of the National Cannabis Party. She began her journey within the cannabis industry over 5 years ago, developing disruptive technology that would address issues of consumer safety and compliance in the space. She co-founded CannaMark USA along with Redman and Damon Jackson, which has now become BirthMark, further developing the technology platform alongside NCP. Her background has always been in the technology and gaming sectors, in which she's been able to bring her skillset into cannabis with an innate ability to quickly build and cultivate relationships. Sephida has spent over a decade advocating for social programs and equal access to opportunities in tech for black and brown communities, and now she is bringing the fight for equity empowerment to cannabis. She is a proud CannaMom and caregiver to her three year old daughter Khansaa, who is a heart transplant recipient that was born with Congenital Heart Disease (CHD). As a strong believer in the plant and all of its medicinal properties, she has used cannabis to treat her daughter and help improve her quality of life. This is one of the many reasons she has been an advocate for patient access and their right to choose cannabis as their medicine. She has served diligently as a bridge between underserved black communities and the lack of resources that cause economic disparities in urban neighborhoods, including health disparities due to a lack of inadequate access to proper healthcare. As President of NCP, she is determined to help move the cannabis industry forward in the right direction, and ensure fair and equitable representation of the people regarding policy and legislation.
umi from POW/RBG FAMILY was born in Tuskegee, Alabama. His sincere approach to creating music and films helps remind people that their true independence is still waiting to be claimed. He continues to use art as a tool of social development and economical enhancement. Born a creative orator with an insightful sound, umi has been practicing and performing since 8 years old. He has brought forth numerous works as a solo artist and along with Prisoners of War and The People's Army/RBG FAM (dead prez), and has opened for or shared the stage with Jay Z, Dave Chappelle, Nas, yasiin bey, Rick Ross, Ice Cube, Method and RedMan, Maceo Parker, Busta Rhymes, Common and Erykah Badu just to name a few. Along with music, umi has directed a number of music videos and short films. He currently lives in Brooklyn, NY and can be found writing books and films. He most recently directed the promising short film, Crossing the Color Line, and is set to publish his first novel, Walking Barefoot on Broken Glass;The Minority's Journey in America in November, 2022. He recently created People's Army Farms with M1 of dead prez and seeks to expand the culture and community within the cannabis industry. For bookings and info contact Iris Ellington at This email address is being protected from spambots. You need JavaScript enabled to view it..
Pear Stage
Sponsored by 

 & 

Founded in 1949, Cutco Kitchen Products are made to last. Cutco stands behind every item that leaves the factory with The Forever Guarantee. That guarantees that you, your family, and your loved ones can depend on Cutco products to perform like new. Forever. Jeffrey Paul Bobrick is the #1 Cutco distributor in the history of NYC, eats whole food plant based, has more than 6,000 clients, and is excited to share Cutco and MyForeverKitchen.com with you!
Tellus is a packaging company based in Belle Glade, Florida. Their products are made from U.S. grown plant fibers, including upcycled sugarcane fibers. They blend it and convert it to foodservice packaging products such as plates, bowls and takeout Containers. Tellus is jointly owned by Florida Crystals Corporation, American Sugar Refining, Inc. (a part of ASR Group) and Sugar Cane Growers Cooperative of Florida, a cooperative of more than 40 mostly family-owned farms that have been proud to carefully cultivate sugarcane and vegetables in Palm Beach County for generations. Their farmers not only produce the sugarcane fiber, one of several plant fibers used to make their eco-friendly products, but also the fresh, homegrown produce that fill the plates at your barbecue.
12-12:30 - Chocolate Oatmeal Drop Cookies (no bake) by Laura Delhauer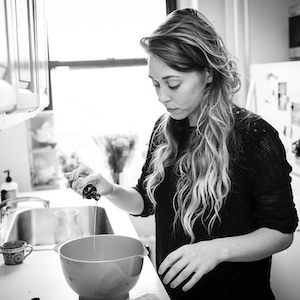 Laura Delhauer is a theatre maker and plant-based culinary artist. She writes, performs and produces theatre, particularly about environmental crises. A passion for the subjects of nutrition and environmentalism led her to a plant-based lifestyle in 2011. In 2015, Laura began working with Vegucated writer/director Marisa Miller Wolfson and soon after they began recipe development for The Vegucated Family Table, a resource for anyone wanting to raise the babes and kiddos in their lives on more plant-rich diets. The Vegucated Family Table was published in 2020. Laura also created the HI MOM! theatre project (or HI MOM! Monologues from the Characters of Climate Change), which is an ongoing and ever evolving series of monologues from the perspectives of different people and animals affected by the climate catastrophe. She swears it's funny.
12:45-1:15  

presents Vegan Apple Pie by Chef Shenarri Freeman - *Photo by Sen Floyd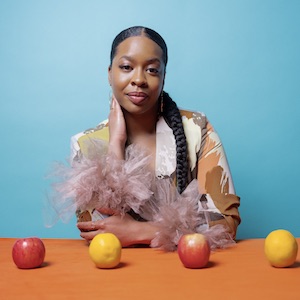 Chef Shenarri Freeman, aka "Shenarri Greens," is Executive Chef of Cadence, a plant-based restaurant with Southern soul in New York's East Village by Overthrow Hospitality. At Cadence, Chef Shenarri, a 2022 James Beard Award semifinalist for Emerging Chef, taps into her Virginia upbringing and vegan ethos, and spotlights Southern foodways through the lens of health and sustainability.
1:30-2  

presents Roasted Piperade Crostini by Cathy Katin-Grazzini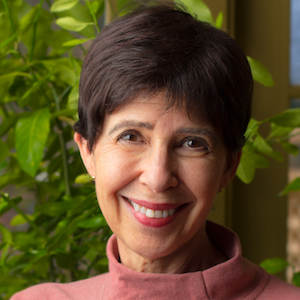 (Adapted from LOVE the FOODS that LOVE YOU BACK, Clean, Healthy Vegan Recipes for Everyone, by Cathy Katin-Grazzini, Rizzoli International Publications, Inc., 2022.)
Thank the Basques from the western Pyrenees for this tasty sauce, where it is a constant presence on every table. Usually made with lots of olive oil and sugar, I build flavor instead by using naturally sweet cherry tomatoes and mini bell peppers, roasting them to concentrate and deepen their flavors. Mild Espelette peppers are authentic; you can find ground piment d'Espelette online, but powders quickly lose their punch. If you prefer to grind your own peppers, you can use similarly mild Kashmiri or Aleppo chilies.
For NYC Vegetarian Food Festival's demo we'll serve piperade as crostini, atop small slabs of Cathy's 100% whole grain sourdough bread.
2:15-2:45 Umami Gut Healing Broth (better than bone broth) by Chef Sarah Ellen from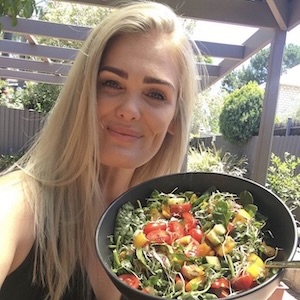 Full of vegetables, minerals and nutrients from the sea and earth. High Protein, zinc, B vitamins, Vit D, thyroid nourishment, improve the microbiome & digestion. Boost your own collagen. Powerful healing properties, delicious umami flavors, zero fat. Cleanse Theory Kitchen make a nutritious, gut-healing broth as a plantbased (alkalizing) vegan alternative to bone broth..
With powerful healing properties and delicious UMAMI flavors - Kelp, wakame, onion, garlic, cilantro, ginger, turmeric, carrot, cabbage, celery, kale, mushrooms, sweet peppers and more. In our demonstration you'll learn some quick and easy ways to enjoy this broth at home, whether you're cleansing or require a more hearty meal - you can nourish your gut and put all the goodness in, without the ingredients that could be holding you back in your gut health.
Sarah Ellen is an International Wellness Expert - mind, body, spirit. Sharing the way to rapid nutritional healing, gut health, digestion & absorption, Sarah is super passionate about Plantbased Cleansing, Fasting & ways to Detox gently. Earlier this year, she added NYC Restauranteur to her titles by launching Cleanse Theory Kitchen, a plant-based eatery in Chinatown with a menu designed to be nourishing and beneficial to your overall digestion.
3-3:30 - Raw Wild Rice Bowl by Chef Chandra Lee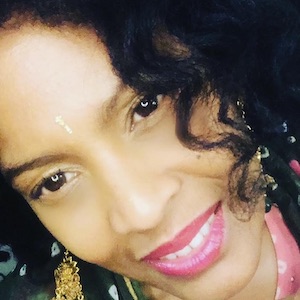 Chandra Lee is a former Fashion Photographer, and now a Wholistic Nutritionist, Herbalist, Alchemist, Raw Vegan Chef, and MNDFL Meditation Instructor. She works hands-on with individuals and groups as a Private Chef, Caterer, Herbalist, Nutrition Consultant, Nutrition | Food Writer and SpokesPerson for Alkaline Living.
Chandra's 5 Loves are: Food, Fashion, Music, Art and Nutrition, which are interwoven within her company Organic Flava's, LLC | Embrace Raw Living. In which she founded in 2007, to share her passion and knowledge about Nutrition, Whole Foods and Sustainable Living. Her Mission is "Embrace Raw Living", which is the Divine Connection to the Umbilical Cord of Existence – the Universe. Creating Alchemy with Food and the Divine connection between the Mind, Body, Spirit and Emotion. Chandra is completely dedicated to and has a passion for educating the masses with her Holistic approach to Nutrition, Food and Wellness. She studied Nutrition and Food for many years and has a Master of Science in Nutrition from New York University. Chandra completed the Dietetic Internship at the Veterans Affairs Medical Center in the Bronx, New York. She is a graduate of the Natural Gourmet Institute for Health and Culinary Arts in New York City, and certified as a chef. In addition, she is certified as a Vitalist, Herbalist and Raw Vegan Chef, completing the program at Original Herbal Remedies in Queens, New York. Chandra is also certified as a MNDFL Meditation Instructor, completing her training at MNDL.
3:30-3:50 -

presents What is Craft Chocolate, and Why Should I Care?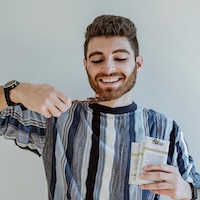 Meet slowcocoa founder and chief chocolate-maker Kobi Goodwin, as we walk through a quick overview of the surprisingly slow process of crafting chocolate – from beans to compost, plants to personality. In what ways is the craft chocolate industry, comprising less than 1% of the global cacao trade, radically different from the chocolates we grew up with?
You'll learn about slowcocoa's unique "S.L.O.W." method for mindful chocolate tasting that we teach at live tasting events for diverse audiences spanning nonprofit, educational and corporate settings. And you'll have the opportunity to sample some of our single-origin milk, dark and white chocolates – always 100% vegan, and handwrapped in fully compostable packaging.
4:30-5 -

& 

present Recipes For Resistance with DJ CAVEM aka Chef Ietef making Raw Taco & Raw Street Sweets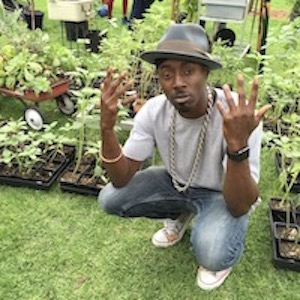 Dr. Ietef Dj CaveM Vita - From Gangs to Gardens, to ICE ON FIRE ( A documentary produced by Leonardo DiCaprio) This Ph.D. of Urban Ecology, also known as Father of EcoHipHop, is the co-founder & CEO of Plant Based Records. 5x Ted Talk speaker Vegan Chef Ietef featured on Rachael Ray, in People magazine, Oprah, Fortune 500, and Forbes, innovating and debuting the first certified USDA organic hip-hop album on packets of seeds. Outside of being a traveling educator, He is more than a BBoy; he's an OG (organic gardener), MCEE & DJ/ Producer. Check out the new Ep "KONCRETE GARDEN" from the Award-Winning Culinary climate action activists on his website chefietef.com, Instagram: @ietef Twitter: @ietef Facebook business: Dj CAVEM #KONCRETEGARDEN #BIOMIMICZ #ECOHIPHOP #PLANTBASEDRECORDS
5:10-6

presents Tostadas with Nopal Salad by La Familia Cornejal (Demo in Spanish and English)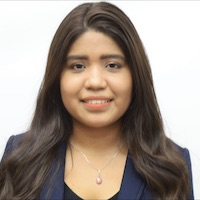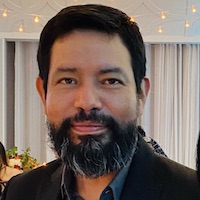 Stephanie Cornejal is a PPPMNY Community Organizer, she grew up watching her parents cook and with that her love for cooking and the kitchen grew. She has followed a plant-based lifestyle most of her life, over time she has learnt how to make and appreciate food that is healthy, and plant based without compromising flavor.
Orlando Cornejal is passionate about cooking and believes it is important that everyone knows how to cook to eat good food. He started eating more plant-based to manage his diabetes at the suggestion of his doctors' who are part of the Plantrician Project and was part of the documentary Code Blue that focuses on lifestyle medicine.
Maria Ariza discovered that in the kitchen she could make her creations for her family without spending much and at the same time enjoy doing it. For health reasons he learned to incorporate nutritious foods and eliminate some others in the family's diet, discovering and experiencing the benefits of a healthier diet. Since then, she is passionate about continuing to learn about healing foods, oils, plants and a better lifestyle.
Mind/Body Zone
Take some time out of the day and visit the Mind/Body Zone to get your mind and body centered by participating in Yoga, Meditation, and Wellness Activities throughout the weekend from The Noble Touch, Stretch Zone, wellnessDAO and more!.
4:30-5:15 - Powerful Pioneers Resource Network: Make it a Spa Day!
Taking a day to focus on yourself is essential to a healthy lifestyle. Spa Day with the Powerful Pioneers is a unique healing experience that transforms your body, mind and soul. Modalities include massage, foot reflexology, dry/wet cupping, sauna, yoni steam, and more! Relieves stress, promotes good health and deep relaxation.
5:15-6 - Green Studios NYC: Music and Sound Vibration Healing
Greens Studios NYC offers multimedia services and empowerment for artists. Producing projects that heal and educate, it is a unique space for positive artists. Featured artists will provide a LIVE healing sound vibration performance!
Kumquat Kids Area presented by 
Families with children, be sure to visit our Kumquat Kids Area for fun arts and crafts, animal yoga, playacting, and more!
Kids can get their face painted by 

Fruiggie is a children's eco-friendly art company that offers vegan face painting and eco arts and crafts. Their paint contains natural ingredients, are hypoallergenic and is multi-purposeful (can be used for face painting and arts and crafts). Their arts and craft materials are nature based, sustainable and eco friendly. Their mission is to educate children about the sustainable ways of having fun and creating art.
Compost with 

At this interactive table, learn from our experts about what it takes to compost, the difference between dirt, soil, and compost, the soil food web, and what worms and spiders have to do with it all. For our younger visitors, stop by to play a few games and win some fun prizes!
12-12:30 - Story-time with Stewart Mitchell | Author of the children's book Kayla the Vegan - All ages welcome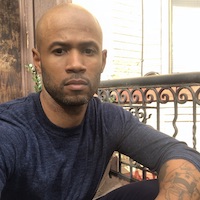 1-1:30 - Animal Pose Yoga with Certified Yoga Instructor Tashya Knight | wellness13.com - Best for ages 5 - 10, mats will be provided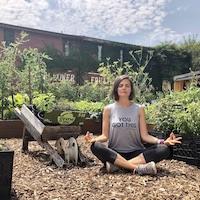 3-3:30 - Make a sweet treat with The Vegucated Family Table authors Laura Delhauer & Marisa Miller Wolfson