Check back soon for our 2019 lineup! Below is a look at our 2018 event.
Sunday, May 20, 2018
Apple Stage sponsored by

11:30-12:10 - Karen Ellis-Ritter "CFEI's Vegan Kickstart 101"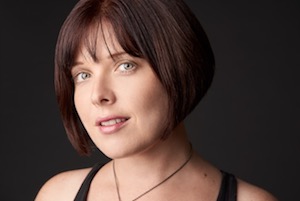 Compassion Farming Education Initiative's co-founder Karen Ellis-Ritter has created this presentation specifically designed to help people overcome the most common obstacles and concerns while filling in the education gaps for going vegan. 
12:15-12:55 - Jackie Topol "A Well-Balanced Plant-Based Diet for Optimal Health"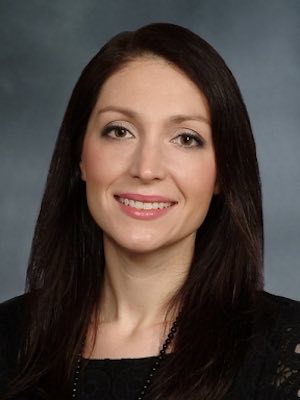 Jackie Topol is a registered dietitian and culinary nutritionist. She holds a master's degree in Clinical Nutrition from New York University and is an Integrative Dietitian at Integrative Health and Wellbeing at Weill Cornell Medicine. Prior to her role there, she was a Senior Clinical Dietitian at NewYork-Presbyterian/Weill Cornell where she specialized in cardiology and oncology.
1-2:10 - Dr. Michelle McMacken "What's the Best Diet For the 21st Century?"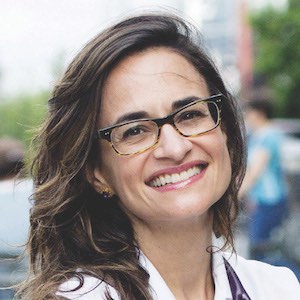 Michelle McMacken is a board-certified internal medicine physician and Assistant Professor of Medicine at NYU School of Medicine. An honors graduate of Yale University and Columbia University College of Physicians and Surgeons, she practices primary care, directs a weight management program, and teaches doctors-in-training at Bellevue Hospital Center in New York City. She is an enthusiastic supporter of plant-based nutrition and is committed to educating patients, doctors, and the public about the power of healthy eating and lifestyle modification. She has received the faculty 'Teacher of the Year' award three times and has been featured in several documentaries, in national academic nutrition conferences, and on popular nutrition-related websites and podcasts. Dr. McMacken is also a council member for the True Health Initiative, a coalition of health experts from around the world committed to educating on evidence-based, proven principles of lifestyle as medicine.
2:15-3 - Eric Adams "Keynote Presentation"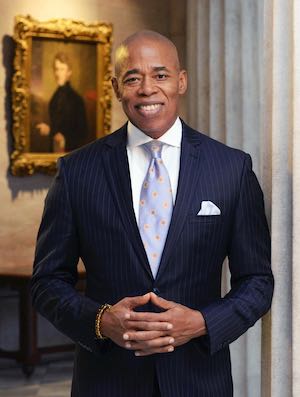 For the past three decades, Eric L. Adams has served the residents of New York as a police officer, state senator and coalition builder. In 1995, he co-founded 100 Blacks in Law Enforcement Who Care, an initiative that not only improved NYPD/community relations, but raised funds for worthy causes throughout the city. Beginning in 2006, he represented the 20th Senate District, working to address a broad range of issues from civil rights and public safety to transparency in government and quality of life. He organized support against the NYPD's controversial "stop and frisk" policy, and led efforts on behalf of gun control. Eric has also served on the board of the Eastern District Counseling Service, an organization assisting former substance abusers to live productive lives without dependency on drugs or alcohol. In November 2013, he was elected Brooklyn Borough President. He enjoys riding the streets of Brooklyn on his bicycle, meditation, and exploring new cultures and places.
3:10-3:50 - Isabelle Steichen "How to Successfully Transition into a Vegan Lifestyle"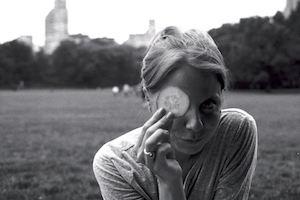 Isabelle grew up in Luxembourg and transitioned from an omnivorous to a plant-based diet after she moved to NYC. Her decision was triggered by environmental, ethical and health reasons, which she became aware of while completing her master's in urban studies in Paris. She holds a plant-based nutrition certificate with Cornell University. In 2015, Isabelle and Jenné Claiborne founded Buddhalicious, an online meal planning company.
4:50-5:20 - Leanne Mai-Ly Hilgart "Vegan Fashion & Ethical Style"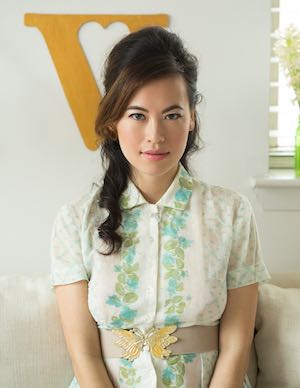 Leanne Mai-ly Hilgart is founder of VAUTE- the category creator of vegan apparel, starting it in 2008 in the bottom of the recession without outside investors or a background in fashion, but as a lifelong animal activist seeking to serve the animals by creating a better way than wearing them. She has been named "the Next Stella McCartney, the Rebel of fashion week" by CNN, "paving the way for future compassionate designers" (U.S. News & World Report), a "fashion mogul with compromising morals" (NYLON), and a "Gamechanger, embodying courage, creativity, & conviction" (Conde Nast.) VAUTE is "a rising label" (VOGUE), "best wool-free brand" Vogue UK, "breaking runway history" (CNN), "a vegan fashion empire" (PAPER), "one of the most innovative businesses in NYC" BusinessInsider, that "proves animal-free fashion can be cute, chic and sexy" (Oprah). 
5:25-5:55 - Brian Kateman "How the Reducetarian Movement Can Advance a Plant-Based World"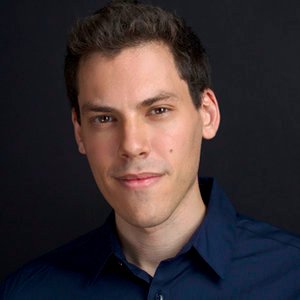 Brian Kateman is cofounder and president of the Reducetarian Foundation, a non-profit organization dedicated to reducing animal product consumption in order to create a healthy, sustainable, and compassionate world. He is the editor of The Reducetarian Solution. A TEDx speaker and leading expert on food systems and behavioral change, he has appeared in dozens of media outlets, and is an instructor in the Executive Education Program at the Earth Institute Center for Environmental Sustainability at Columbia University.
Pear Stage sponsored by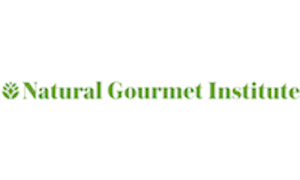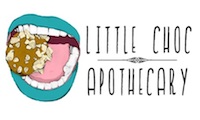 12-12:30 - Eleni Simos "Spring Pad Thai with Almond Tahini Sauce"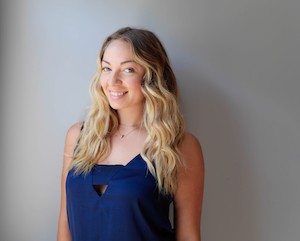 Eleni Simos is a certified Holistic Health Coach and plant-based chef. Known as "The Clean Eating Chick," she is dedicated to educating people on the importance of healthier habits, self-love and a positive mindset for optimal health. She shares her recipes, lifestyle tips and nutritional consultation services through her website TheCleanEatingChick.com. 
12:45-1:15 - Adam Sobel "Pan-fried Kimchi Dumplings with Fiery Miso Dipping Sauce"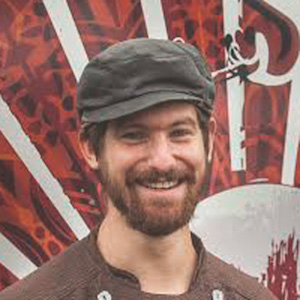 Adam Sobel is the chef and owner of the four-time Vendy Award-winning vegan food truck the Cinnamon Snail. He has appeared on Food Network and PBS and has written about vegan food for Vegetarian Times. He teaches vegan cooking classes at the Institute for Culinary Education in New York. When he's not on the truck or in the kitchen, he and his vegan family can be found in Red Bank, New Jersey — usually practicing yoga and snuggling with their doggies. 
1:30-2 - Dustin Harder "Veggie Quinoa Nachos"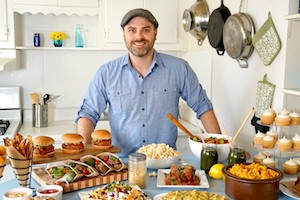 Dustin Harder is the host and creator of the original vegan travel culinary series, The Vegan Roadie. He is a plant-based personal chef, culinary instructor, recipe developer, graduate of the Natural Gourmet Instiutute, and author of The Simply Vegan Cookbook. 
2:15-2:45 - Fully Raw Kristina "FullyRaw Craving Buster Smoothie"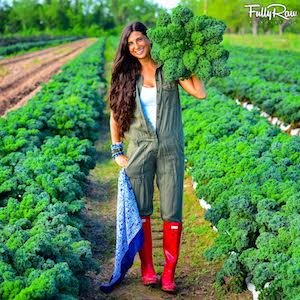 YouTube celebrity and Raw Vegan chef Kristina Carrillo-Bucaram is the founder and creator of FullyRaw, the Rawfully Organic co-op, FullyRaw Juice, and more. She is a pioneer in the national and local, organic food co-operative movement and she is based in Houston, TX. For the last 13 years, Kristina has been 100% raw, and now her brand and message touches over 82% of the globe. With over 90 million YouTube views and over 2M combined viewers on all her social media platforms (Instagram, YouTube, Twitter, Facebook, Snapchat), this vegan sensation has taken the nation and now the world by storm​​. ​In 2015, ​s​he was recently recognized as the number 25 health and fitness influencers by Greatist right behind, Michelle Obama, Rhonda Rousey, Depak Chopra, Khloe Kardashian, and more... See greatist.com/health/most-influential-health-fitness-people. ​Kristina Carrillo-Bucaram lives to inspire a FullyRaw, or 100% raw vegan healthy vegan lifestyle​. For more information, visit www.fullyraw.com. ​Her book, The FullyRaw Diet, sold over 30K copies in the first 3 weeks alone, and is available here for signing.
3-3:30 - Luke Elwin "Fun with Matcha"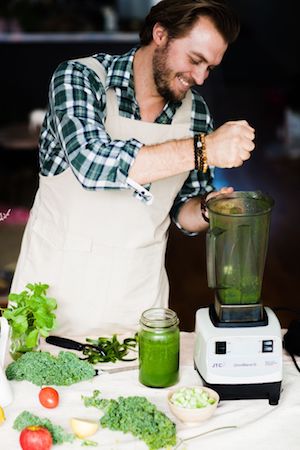 Born in New Zealand, Luke has been cooking since 13, and has cooked all over the world as a private chef and consultant, as well as opening numerous restaurants and businesses. He has spent the last 5 years transitioning to a full plant-based lifestyle and chef, and brings his years of experience, creativity and flair to the plant-based world. Luke lives by the motto of creativity, simplicity and flavor first whilst staying true to the integrity of ingredients and techniques.
3:45-4:15 - Isa Ekstam "Nordic Flavors: Introduction to Swedish Vegan Cuisine"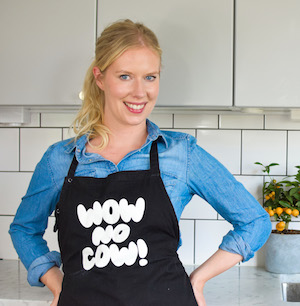 Isa is a passionate vegetarian chef from Sweden. She runs the Stockholm-based cooking school Green Isa Dream, focusing on vegetarian and vegan cooking. She also runs her own food blog called GreenIsaDream, and restaurant guide called Veggietown. She also develops and styles creative green recipes for magazines. 
4:30-5 - Chandra Lee "Embrace Raw Living"
Chandra Lee, a former fashion photographer, is now a holistic nutritionist, herbalist, alchemist, raw vegan chef, and spokesperson for Alkaline Living. Her company Organic Flava's was founded in 2007. She holds a Master of Science in Nutrition from New York University, and completed the Dietetic Internship at the Veterans Affair Medical Center in the Bronx, New York. She is also a graduate of the Natural Gourmet Institute for Health and Culinary Arts in New York City, and certified as a chef.
Banana Stage
11:40-12:10 - Vegan Parenting Panel




Featuring Annie Shannon, Cynthia King, Andy Cartwright, and Fred Beasley aka Doc.
Annie Shannon
Annie Shannon has been a vegan and active in animal advocacy for over twenty years. She is the co-author of two vegan cookbooks: Betty Goes Vegan and Mastering the Art of Vegan Cooking. She has more books coming in 2019. She is a vegan mom living with her husband and daughter in Brooklyn.
Cynthia King
Cynthia King is the mother of two vegan sons, Cynthia King has been a professional dancersince 1978 and is the Founder and Artistic Director of Cynthia King Dance Studio (CKDS), in Brooklyn, NY. CKDS opened 16 years ago, at the same time that King launched her company Cynthia King Vegan Ballet Slippers, the first producer of ready-to- wear cruelty-free ballet slippers, worn by dancers around the world. King's studio is a creative hub where young people,ages 3 and up learn to dance, in an environment that fosters compassion for animals and each other.
Andy Cartwright
Andrew Cartwright is the animal care manager at Tamerlaine Farm Animal Sanctuary and was a veterinary technician in small animal hospitals for 10 years. He has been vegan for the last 6 years and is raising two vegan children with his wife, Ashlee.
Fred Beasley aka Doc
Fred Beasley aka Doc is the founder and chapter leader of NYC HIPHOP IS GREEN. The 1st plant based hiphop multi media organization in the world. In addition, Doc is a Global Youth Culture Architect, currently working on his first children's book. He lives with his four children and his wife on Roosevelt Island in New York City.
12:15-12:50 - Animal Sanctuaries: Why and How



Featuring Kathy Stevens of Catskill Animal Sanctuary, Rachel McCrystal of Woodstock Farm Sanctuary, and Gabrielle Stubbert of Tamerlaine Farm Sanctuary.
Kathy Stevens
In 2001 Kathy Stevens co-founded Catskill Animal Sanctuary, where her love of teaching, her belief that education has the power to transform, and her love of animals come together. One of the nation's leading sanctuaries for farmed animals, Catskill has saved over 5,000 farm animals through direct rescue, and exponentially more through programming that encourages humans to adopt Veganism. Kathy is also the author of Where the Blind Horse Sings and Animal Camp and a frequent contributor to books, podcasts, and articles on animal sentience, animal rights, and Veganism.
Rachel McCrystal
Rachel came to Woodstock Farm Sanctuary in 2014 as the organization's first Development Director. She led the campaign to move the Sanctuary to its new location in 2015 and has mentored and managed all of the external relations for the organization. Her move into the role of Executive Director in April of 2017 cements a decade lon career in service to animal rights and rescue. Prior to that, Rachel served in senior leadership positions at Best Friends Animal Society and the Pennsylvania SPCA.
Gabrielle Stubbert
In 2014, Gabrielle co-founded Tamerlaine Farm Animal Sanctuary to create a paradise for neglected and abused farmed animals. Currently, the sanctuary is home to almost 200 chickens, pigs, ducks, goats, peacocks and turkeys and their popular Hot Sauces, pickles, jams, hummus and pestos!
12:55-1:25 - Rachel Atcheson "Can Political Action Make a Big Change for Animals?"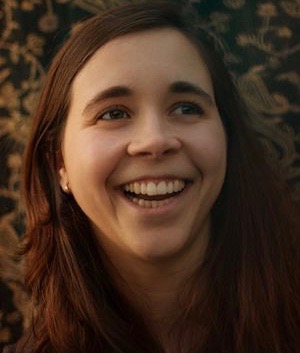 Rachel Atcheson worked in animal protection for five years, most recently in a political capacity. She is now Deputy Strategist for Brooklyn Borough President Eric L. Adams, where she is working on plant-based nutrition initiatives. Rachel started as an intern with The Humane League as their Boston Coordinator, moved on to become the Philadelphia Grassroots Director, and eventually founded THL's Campus Outreach program—training the next generation of effective animal advocates. She then moved on to work in the New York City Mayor's Office as the Animal Welfare Liaison, the only position of its kind in the country. At the Mayor's Office, Rachel worked on numerous initiatives, including the banning of wild animals in the circus and a Meatless Monday pilot for Brooklyn public schools. In Rachel's current position she is working on nutrition initiatives, healthy eating resources for individuals, and municipal support for urban agriculture.
1:30-2:30 - Dr. Mauricio Gonzalez " The Protein of the Future"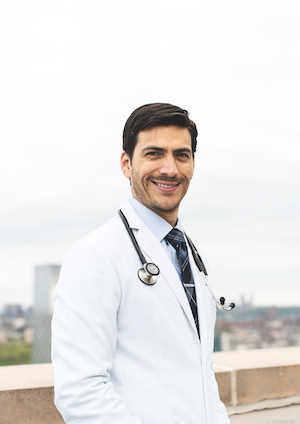 Dr. Mauricio González, an Internal Medicine resident at Metropolitan Hospital/New York Medical College, has talked about the plant-based diet on different platforms, from The Congress in Buenos Aires to medical residency programs. He created the first plant-based medical immersion program in Latin America. 
3:30-4:10 Victoria Moran "When I'm 64: Veganism For Slow-Motion Aging"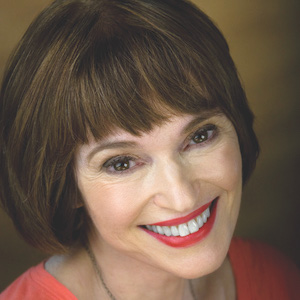 Victoria Moran is a vegan of over three decades, an obesity survivor, and is the current female winner of the "PETA's Sexiest Vegan Over 50" competition. Listed by VegNews among the Top 10 Living Vegetarian Authors, she's written twelve books, including The Love-Powered Diet, The Good Karma Diet, the international bestseller Creating a Charmed Life, and the iconic Main Street Vegan, whose fans range from Bill Clinton to Ellen Degeneres. Victoria was featured twice on Oprah; she hosts the award-winning Main Street Vegan podcast; and directs Main Street Vegan Academy, the exciting in-person program in NYC that trains and certifies Vegan Lifestyle Coaches and Educators. She is also producer of Thomas Jackson's upcoming documentary,The Compassion Project, introducing veganism to people of faith. 
4:15-4:45 - Hayley Greenberg and Jerry Merola "What Every Animal Lover Should Know about Animal Law"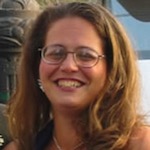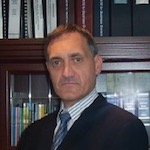 Hayley Greenberg is a vegan of 25 years and a vegetarian of 35 years. She has a BS in accounting from Queens College, and a JD from Brooklyn Law School. She has been a practicing lawyer in NY State for almost 25 years and is admitted to the Federal bar as well. As a partner at Greenberg & Merola, she is one of New York's preeminent attorneys on animal law having litigated and settled cases including: disputes over dog ownership, animal attack/ bite litigation, landlord-tenant issues, contractual issues regarding adoption, and fostering. Currently she lives with 7 cats.
Jerry Merola has been involved in pro-bono legal animal work for 30+ years. He has a BA/BS in political science/business from Binghamton University, and a JD from Southwestern University. As a partner at Greenberg & Merola, he supervises the transactional section of the firm where one of his specialties is animal rights law. He has formed tax-exempt organizations for many animal groups. Jerry is a former board member of Pets Alive, and is currently active in Legal Action For Animals.
5-5:45 - Shoshana Chaim "How to Get Children (of Any Age) to Eat Plant-Based"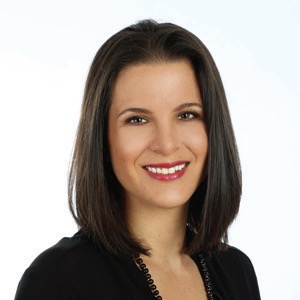 Shoshana Chaim is a co-host of the popular Plant Trainers Podcast, and a family plant-based health and wellness coach working with busy people to alleviate the stress in life caused by diet and lifestyle. She is an international speaker, corporate wellness trainer and author of the Yummy Foods Activity Book For Kids. She lives in Toronto with her husband, two kids and rescued cat, Obi (Wan Catobi).
5 - Graig Weich "Special Guest Appearance"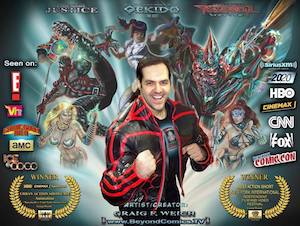 Meet and greet Graig Weich, independent comic book artist/writer/director (winner of HBO sponsored UAS Award) & featured in The Huffington Post. Graig was poster artist for SPAWN #30 (Image Comics, Todd McFarlane, publisher: THE WALKING DEAD) and appeared on AMC's COMIC BOOK MEN, ABC News 20/20, and E! Howard Stern. Graig transformed Ice-T's model-wife, Coco, into the SuperHeroine "CLEO" from his comic GEKIDO (B.Wilson). Gekido also stars Cary Tagawa (MORTAL COMBAT/THE MAN IN THE HIGH CASTLE), Adrianne Curry & Howard Stern's Gary "Baba-Booey" and is being distributed by Marvel & DC Comics. Ask your Comic Store to order Gekido & Cleo (with seamless synthetic skin) in PREVIEWS MAGAZINE now.
Graig will be at the Banana Stage signing table at 5 p.m. both Saturday and Sunday, signing copies of his comic book to benefit The Humane League.
You could be drawn as a character in his new comic book, just FOLLOW him on his 4 social media platforms listed below and go to www.BeyondComics.TV for details. www.Instagram.com/GraigWeich www.FaceBook.com/Graig.Weich www.Twitter.com/BeyondComics www.YouTube.com/BeyondComicsTV
Kumquat Kids' Area sponsored by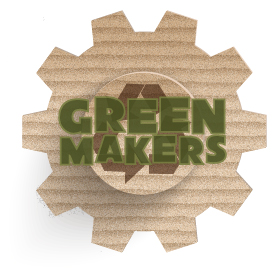 Families with children, be sure to visit our Kumquat Kids' Area for fun arts and crafts, storytelling, playacting, and more! Coordinated by Dr. Kimberly Spanjol, certified humane education specialist!
Make puppets with Green Makers and participate at the 12pm, 2pm and 4pm puppet shows!