Sunday, May 19, 2019
Apple Stage: Keynote Speakers
11:45-12:30 - Allison McLaughlin and Crystal Pang; Nzinga Young (m) "Memes, Retweets, and Followers: How to Use Social Media to Advocate for the Planet, the Animals, and Our Well-Being"

Allison McLaughlin is a lifestyle content creator, photographer, and filmmaker who travels the world to capture magic on camera. She specializes in social media engagement, productivity, and media management; and she teaches others how to grow their platforms. She has been vegan for several years and uses her art to show the world how she lives compassionately.
Crystal Pang is the mind and stomach behind @veganeatsnyc, an Instagram and blog dedicated to eating out in New York City. Her goal is to show people how easy it is to be vegan, where you can eat with your omnivore friends, and to showcase the best vegan (usually Asian) food around the city. She has been vegan for over twelve years, grew up in Queens, and loves using social media as a platform for spreading veganism.
As a current vegan and born and raised vegetarian, Nzinga has followed a meat-free diet for over 25 years. She organizes events for Vegan Outreach to teach people of all backgrounds the benefits of plant-based eating. She has hosted the Intersectional Vegan Conference in London, spoken at the Animal Rights National Conference in DC, served as a vegan contributor for Huffington Post, and organized vegan cooking demos in Brooklyn's Borough Hall.
12:40-1:20 - Rynda Laurel, Dr. Robert Graham, Kara Landau & Nicole Blonder "Mental Health Nutrition for Vegans"
Sponsored by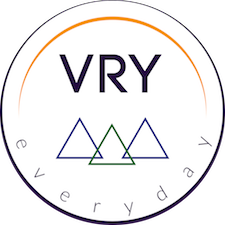 This panel focuses on the key a vegan lifestyle needs to maintain good mental health.

Rynda Laurel is the founder of VRY everyday, a wellness brand with a mission to help support emotional wellbeing, mental health and biochemical recovery using nutrition, supplements and various wellness modalities. She is a certified Recovery Nutrition Coach and Wellness Entrepreneur. Rynda also has an extensive background in the music, entertainment, brand, and online space where she still works with a select number of clients. She has helped expand and monetize numerous careers, companies, and ventures by focusing on the core strengths of a project then generating new opportunities for discovery and growth. Her network is vast, and she has a knack for combining creative concepts with the right partners to get executable results. Rynda is a sought-after multi-subject speaker, moderator, and event curator. She also works with a number of charitable organizations. For more information www.atrynda.com
Chef Robert Graham, MD, MPH, ABOIM, FACP is the co–founder of FRESH Medicine. Dr. Graham is the only Harvard trained physician, board certified in both Internal and Integrative Medicine, and Chef. Dr. Graham received his medical degree from the School of Medicine at Stony Brook University Medical Center and completed his residency in Internal Medicine at Lenox Hill Hospital. He earned a Master's of Public Health from the Harvard School of Public Health while completing three fellowships in General Internal Medicine, Complementary and Integrative Medical Therapies and Medical Education at Harvard Medical School. In 2018, Dr. Graham became a chef from the Natural Gourmet Institute in NYC, one of twenty trained chef/doctors globally. As an international speaker, health innovator and educator in the wellness space, Dr Graham has also appeared in numerous high profile media outlets. Dr. Graham's most recent venture is FRESH Medicine, an integrative medical practice where he and his wife, Julie incorporate their roots in holistic and conventional medicine into our modern healthcare system with an emphasis on having greater respect for the five ingredients for health: Food, Relaxation, Exercise, Sleep and Happiness, now that spells F.R.E.S.H! For more information: www.freshmednyc.com
Kara Landau, the "Travelling Dietitian," is a Registered Dietitian and author. She is also the founder of Uplift Food- Good Mood Food, the world's first dietitian-created functional food brand to focus exclusively on the mood supportive benefits of gut healthy prebiotics. Previous she was a spokesperson for the Dietitians Association of Australia. She is now the nutrition advisor and media representative for the Global Prebiotic Association. As a well-respected expert on gut health and psychobiotics, her byline appears in numerous publications. For more information www.upliftfood.com
Nicole Blonder is a certified IIN Holistic Health Coach and co-founder of equilibrium., an initiative which explores issues of wellness in the music industry, where she worked for over 20 years. Her personal journey thriving with Ulcerative Colitis has shaped her passion to support clients in discovering their unique path to healing by utilizing nutrition, sustainable lifestyle choices, stress management techniques and self-awareness. For more info www.linkedin.com/in/nblonder
1:30-2:20 - Dr. Gabriel Cousens "Holistic Veganism"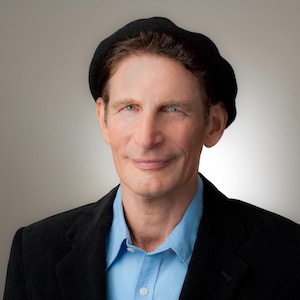 Gabriel Cousens is the author of thirteen internationally acclaimed books including Spiritual Nutrition and Creating Peace by Being Peace. Known worldwide as a spiritual teacher and the leading expert in live, plant-source nutrition, Dr. Cousens functions as a holistic physician, psychiatrist, family therapist, and cutting edge researcher on healing diabetes naturally. He holds an M.D. from Columbia Medical School, a doctorate in homeopathy, and diplomas in Ayurveda, clinical acupuncture, and holistic medicine. His multi-cultural background as an ordained rabbi, an acknowledged yogi, and a four-year Native American Sundancer, adds insight to his "whole-person enlightenment" teachings.
2:30-3:30 - Jonas Guenther, Matthew Lebo, Anita Shepherd & Alina Zolotareva; Zak Shelton (m) "Food Technology Panel"

Jonas Guenther studied Management of Technology and graduated from NYU's Tandon School of Engineering in 2018, after spending 2 years working on his start-up called We Are the New Farmers. Today, he is working full-time at the company which is a next-gen urban farm sustainably growing one of the most nutrient-dense foods on the planet: spirulina. Harvested locally in Brooklyn, it is delivered fresh and is naturally packed with plant-based protein, essential vitamins and minerals, and immunity-boosting antioxidants.
Matthew Lebo is the co-founder of AKUA, a new food brand committed to bringing sustainable seaweeds into the mainstream market. At AKUA, Matt is responsible for managing the company's finance, operations and R&D. Prior to AKUA, Matt worked in investor relations, equity research and management consulting in the financial industry. In his personal life, he has been a lifelong athlete who loves to cook and experiment with diet.
Anita Shepherd is a self-taught vegan chef and baker. In the past, she operated Electric Blue Baking Co. as well as a Smorgasburg food stand. Today she is a Hotline MVP on Food52.com, where she tackles vegan cooking questions. Through her YouTube cooking show DIY Vegan, she shares recipes for basic kitchen staples like almond milk, cashew cheese, and coconut butter. Her advice on vegan baking has appeared in The Wall Street Journal, and her recipes have been featured in Bon Appetit Magazine. As a consultant, Anita has added vegan options to the menus of New York City restaurants and cafes. She founded Anita's Yogurt in 2013.
Alina is a Registered Dietitian Nutritionist and wellness philosopher. She plays a key role in AeroFarms' mission to combat food deserts and bring fresh, local, nutritious leafy greens to all communities. Previously she worked for a culinary nutrition food service consulting company. She has also spent time in nutrition and marketing at Unilever and other food brands. She is a graduate of Cornell University with a bachelor's degree in Nutrition Sciences and Dietetics.
Zak Shelton was raised a third-generation Texas cattle rancher, avid hunter, and barbeque enthusiast. Vegan for seven years now, and a digital marketing entrepreneur, he has been able to watch and understand stages of his journey that have included everything from borderline disownership by friends and family, to watching his meat-loving friend go vegan and start an animal sanctuary. He understands overcoming all objections to the vegan lifestyle, because he had to overcome them in himself.
3:40-4:20 - Allie Taylor, Michelle Carrera, Karen Ellis-Ritter & Carissa Kranz, Esq.; Rachel Atcheson (m) "V Politics: Getting the Plant-Based Word Out"

Allie founded Voters For Animal Rights in 2016. During the group's inaugural year, she helped co-lead the successful campaign to ban wild animals in the circus in NYC, which became law in July 2017. Previously, she led the Nyclass campaign to ban horse carriages from city streets. She ran the successful "Anybody But Quinn" campaign to defeat an anti-animal candidate for NYC mayor, getting animal rights into mainstream city politics for the first time. She has worked at the NY State Senate, the Obama campaign, and the NJ Department of the Public Advocate. She is mom to four rescued cats, and is a volunteer trap-neuter-release rescuer in Brooklyn.
Michelle Carrera is a vegan food justice activist. She is the founder of Chilis on Wheels (making veganism accessible to communities in need) and Casa Vegana de la Comunidad (a vegan sustainability house in Puerto Rico). She is also a board member for The Microsanctuary Resource Center.
Karen Ellis-Ritter is a vegan educator, transition coach, writer, public speaker, and animal rights activist. In 2011, she co-founded Compassionate Farming Education in southeast Florida. CFEI is committed to creating educated and empowered consumers, thereby shifting mass industry towards vegan, sustainable products - and ultimately, a global, plant-based (veganic) agriculture model. Karen believes that public outreach and vegan education is the key to creating a new ethics-based, conscious-consumer model. In addition, she is a visual designer and singer/songwriter for the band Modern Day Alchemy.
Carissa Kranz is a lifelong vegan, and is the founder and CEO of BevVeg! International. Her law firm, Law Offices of Carissa Kranz, P.A, manages BevVeg! International, the premier vegan certification firm. The firm brings credibility and transparency to the regulation of vegan that does not exist anywhere else. BevVeg! has certified products around the globe, including celebrity supermodel Christie Brinkley's line of sparkling wines. After graduating from the University of Florida's School of Journalism, Carissa attended UC Berkeley School of Law. She then earned her master's in Journalism from Northwestern University's Medill School of Journalism.
Rachel started as an intern with The Humane League and was promoted 3 times in three years to become Senior Campus Outreach Director. Rachel founded The Humane League's campus outreach program and was responsible for its growth from 18 campuses to 52 campuses. Rachel then moved on to work in the New York City Mayor's Office as the Animal Welfare Liaison. She is currently Deputy Strategist for Brooklyn Borough President Eric Adams, working on plant-based nutrition initiatives such as launching Bellevue Hospital's Plant-Based Lifestyle Medicine Program and expanding the resources available to Brooklyn residents who might benefit from access to information around plant-based nutrition.
5:20-6 - Robyn Moore, Jared Madden, Matisse Madden, Karin Gibson & Leinana Two Moons; Emily Wood (m) "Vegan Parenting / Kids Panel"


Robyn has her M. Ed, a certificate in Humane Education from the Institute for Humane Education and a certificate in Plant-Based Nutrition from Cornell University. She teachers an after-school program based on humane education. She is also is the organizer of NYC Vegetarian & Vegan Families Meetup, a book reviewer for VegBooks and the creator of RaisingVegKids.com. Robyn has taught English in Nepal, volunteered helping wildlife in Africa, and lived abroad in Switzerland. She and her husband are raising two vegan kids from birth (ages 5, 8) in NYC.
Jared Madden is an actuary who is an accomplished amateur runner. He has competed in the Boston Marathon 3 times. He has competes frequently in Ultra marathons, rangers, marathons and half marathons around the world, including the Swiss Alps and the Kalalau Trail, on Kauai. He runs a sub 3 hour marathon. Jared is a vocal advocate for veganism and consults others on enhancing their running with a vegan lifestyle. Jared is very keen on raising his two sons, Rockwell (age 8) and Aurelius (age 4) vegan.
Matisse Madden is a professional ballerina and ballet instructor at Yale University. She grew up on a plant-based diet as her mother raised her and her three brothers on a macrobiotic diet. In college she studied ballet and zoology, then received her MFA in Ballet teaching and choreography. Matisse has danced professionally with Connecticut Ballet, and performed to critical acclaim in Europe. She is now a principal dancer with Dimensional Dance, based in Hartford, CT. She is vegan and consults others on the value of a vegan diet for dancers. She has had two healthy vegan pregnancies and had success nursing her babies while maintaining a vegan diet.
Karin Gibson worked as a registered dietitian in Sweden for many years helping patients with a variety of symptoms and diseases. She has experience working with children with food allergies, specific diet restrictions, eating disorders and failure to thrive. She is certified in Plant-Based Nutrition and currently lives in New York City where she coaches private clients through her private practice Grazing Greens. Karin uses the power of plants to help her clients develop a lifestyle that optimizes health and prevents disease. She also specializes in plant-based diets during pregnancy and breastfeeding as well as how to raise healthy well-nourished plant-based children.
Leinana Two Moons is a longtime vegan and author of Baconish, the first and only cookbook all about vegan bacon, as well as the blog Vegan Good Things. Her writing and photography have appeared in LAIKA and VegNews magazines. She is active in the NYC vegan community and lives in Long Island City with her husband, 7 year old son, and 5 year old daughter, who are all vegan. Her family has been featured in LAIKA and Vegan Italy magazines.
Emily Wood is the Co-founder & Chief Executive Officer of Raise Vegan Inc., the world's leading resource for vegan parents. After seeing a lack of information available to parents wishing to raise their children in a vegan lifestyle, along with her business partner, they launched Raise Vegan Magazine, which is available to subscribers and on newsstands across the United States. She is also a native New Yorker and mother to two awesome vegan kids.
Pear Stage: Food Demos
Sponsored by Little Choc Apothecary & Misfits Market
Stage Coordinator: Elena Beresneva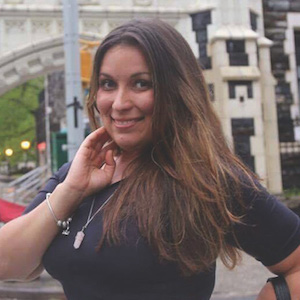 12-12:30 - Guy Vaknin "Get Rolling with Chef Guy: Sushi-Making and the Beyond Sushi Story"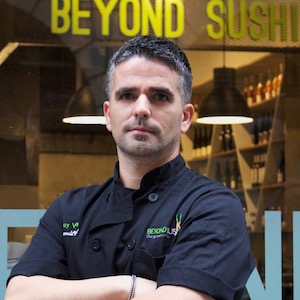 After finishing his military duties in the Israeli Defense Force, Israel native, Chef Guy Vaknin moved to New York in 2005 to pursue his dream of working as a Chef in America. He studied at the Institute of Culinary Education in Manhattan and became the Executive Chef at Esprit Events shortly after graduation. Guy was selected as a contestant on Fox Network's show, Hell's Kitchen, Season 10. After the completion of the show, Guy devoted his time in building the brand Beyond Sushi, which opened its first location in July 2012. Chef Guy credits his passion for cooking to his Moroccan and Israeli roots and is a huge advocate of sustaining relationships with local farmers to produce ingredients for his restaurants.
12:45-1:15 - Alexandra Shytsman - Natural Gourmet Institute "Shiitake Bacon and Sunflower Pate"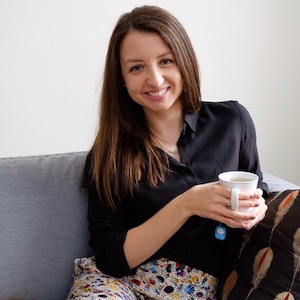 Alexandra is a cookbook author, food photographer, and creator of The New Baguette (a blog about plant-based cooking for beginners). She is the former marketing manager of NYC's Natural Gourmet Institute, the country's first plant-based culinary school, and recently co-authored their debut cookbook, The Complete Vegan Cookbook.
1:30-2 - Craig Cochran "Fish Fillet Patty"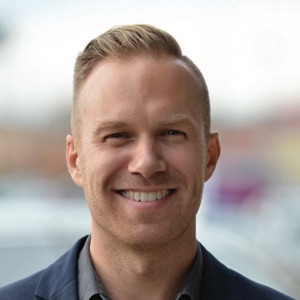 Sponsored by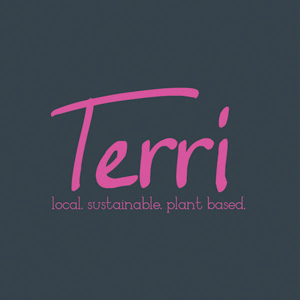 Craig Cochran has been a tour-de-force in the NYC restaurant scene with over a decade of opening and running pioneering restaurants. In 2010, he co-founded Terri. The first plant-based fast food restaurant in NYC. Craig is the co-founder of P.S. Kitchen, a gourmet restaurant which donates 100% of the profits to charity. Craig is also the co-founder of Blackbird Foods which produces gourmet seitan and artisan frozen pizza.
2:15-2:45 - Dalia David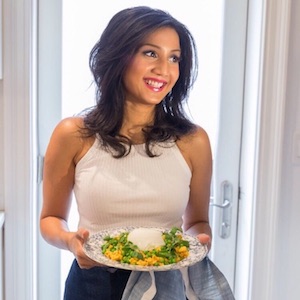 Dalia David is a celebrity chef, writer and speaker. She has been a finalist on Food Network's Chopped and has partnered with high profile brands such as Citigroup, Athleta, Linkedin, Gap, James Beard House and Atelier Cologne.Her food and wellness philosophy is strongly influenced by her earliest experiences growing up on a pineapple plantation in South India. After spending her childhood surrounded by rice paddy fields, acres of coconut and banana trees, she learned that living harmoniously with nature is more than just an abstract idea. She trained at the Natural Gourmet Institute and studied Plant Nutrition at Cornell University. She honed her skills in several restaurant kitchens. She now shares her knowledge of food and holistic living as through cooking demos, private events and corporate classes.
3-3:30 - Eleni Simos "Spring Cleaning: Cleansing for Your Mind, Body + Soul"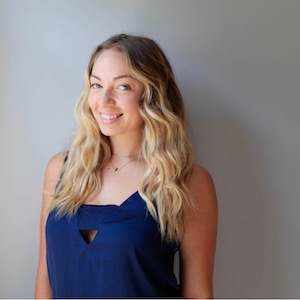 Eleni Simos is a certified Holistic Health Coach and plant-based chef. Known as "The Clean Eating Chick," she is dedicated to educating people on the importance of healthier habits, self-love and a positive mindset for optimal health. She graduated from the Institute of Integrative Nutrition in 2014, and studied vegan culinary arts at the Plant Lab Academy in New York.
3:45-4:15 - Rikiesha Ward "Open Face Chickpea Sandwiches"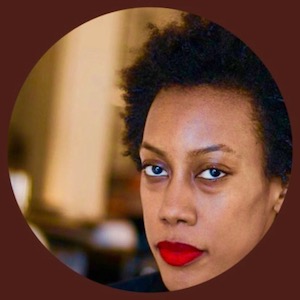 Rikiesha is an event planner by trade turned culinary instructor, formerly of Natural Gourmet Institute and now at The Institute of Culinary Education.
4:30-5 - Chandra Lee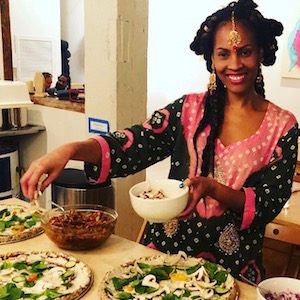 Chandra Lee, a former fashion photographer, is now a holistic nutritionist, alchemist, and spokesperson for Alkaline Living. She also works as a private chef, caterer, herbalist, nutrition consultant, and nutrition food writer. Her company is called Organic Flava| Embrace Raw Living. She has a Master of Science in Nutrition from New York University. She also completed the Dietetic Internship at the Veterans Affairs Medical Center, is a graduate of the Natural Gourmet Institute for Health and Culinary Arts, and is certified as a vitalist, herbalist and raw vegan chef.
Mind / Body Zone
12:15-12:50 - Lena Di "Mindfulness and Yoga"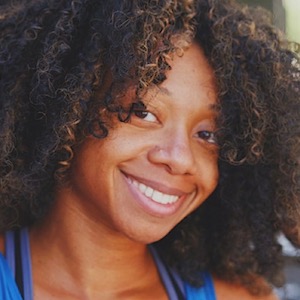 Lena Di is a plant-based wellness entrepreneur who holds a BA in Psychology and Communication from Rutgers University; post baccalaureate credits in Clinical Psychology; National Personal Training Institute (NPTI) Personal Trainer Certification; NPTI Nutrition Consultant Certification; AAAI Yoga Instructor Certification; a 200-hour Registered Yoga Teacher Certification; and Baptiste Yoga for Youth Certification. Additionally she is an experienced Vipassana meditator, professional dancer, and choreographer.
1:30-2:30 - Pilates Mat Class with Kimberly and Katherine of Pilates on 5th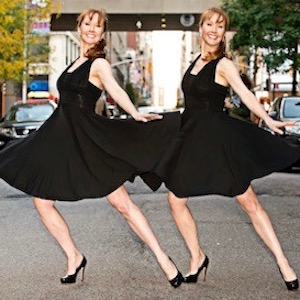 Fitness and wellness experts Katherine and Kimberly Corp opened Pilates on Fifth, Manhattan's largest Pilates studio, 19 years ago and have since helped hundreds of New Yorkers each week get stronger, longer and leaner. The former Radio City Rockettes started the first online Pilates video website "Pilates on Fifth Online" in 2007 and authored their first book, "Pilates for Beginners," in 2018. With the belief, "you can be WELLthy on any budget," the pair recently launched a website and YouTube Channel "Let's Get WeLLthy" to dispel any myths about wellness that have seeped into pop culture and help people lead a healthier lifestyle.
2:30-3:30 - AtthenaYoga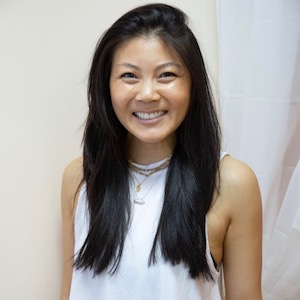 Atthena ate meat 29 years of her life until she traveled to India. It was through deep meditation and association with great souls that her consciousness expanded, and she realized the unnecessary need to take lives just to please the senses. Atthena since has taken to the path of Bhakti Yoga, a path of selfless love and devotion to the Divine where vegetarianism is also a key principle. Atthena is a Yoga Alliance Experienced RYT-500 and Continuing Education Provider. She owns and runs AtthenaYoga, a boutique yoga & meditation studio in Midtown Manhattan specializing in private, semi-private, and small group classes. Atthena is known for her detailed instructions, personalized adjustments, creative sequencing, and her ability to cater her classes to the student levels and energy in the room. AtthenaYoga is located at 43 W. 46th Street (btwn 5th & 6th Aves) on the 4th floor.
3:30-4 - Dr. Gabriel Cousens "Shaktipat Meditation"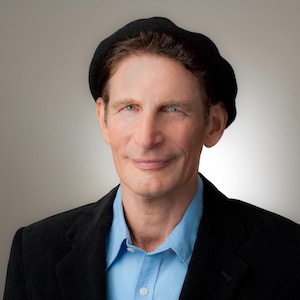 Gabriel Cousens is the author of thirteen internationally acclaimed books including Spiritual Nutrition and Creating Peace by Being Peace. Known worldwide as a spiritual teacher and the leading expert in live, plant-source nutrition, Dr. Cousens functions as a holistic physician, psychiatrist, family therapist, and cutting edge researcher on healing diabetes naturally. He holds an M.D. from Columbia Medical School, a doctorate in homeopathy, and diplomas in Ayurveda, clinical acupuncture, and holistic medicine. His multi-cultural background as an ordained rabbi, an acknowledged yogi, and a four-year Native American Sundancer, adds insight to his "whole-person enlightenment" teachings.
4:10-4:30 - FlexPilates Mat

Expect an intense fast-paced total body workout that will not only sculpt & tone long lean muscles, but will improve endurance, stamina, balance, alignment and of course core strength. With a strong emphasis on form and always led by certified & experienced instructors, FlexPilates is a workout for both your body and your mind.
Kumquat Kids' Area
Sponsored by

Families with children, be sure to visit our Kumquat Kids' Area for fun arts and crafts, storytelling, playacting, and more!
Coordinated by Cynthia King
A vital part of Brooklyn's rich dance culture since 2002, Cynthia King Dance Studio offers world-class training that is both technically challenging and artistically engaging. Artistic Director Cynthia King is a major contributor to the NYC community, and the driving force behind the studio's always innovative and compelling productions Cynthia King fused her passion for dance and compassion for animals to create her labor of love—Cynthia King Vegan Ballet Slippers. They are the only readily available 100% vegan ballet slippers on the market. King believes "No animal should suffer for the sake of dance". Available at cynthiakingdance.com IG: @cynthiakingdance and @veganballetslippers
12pm: Story Time: I Am Not Food with Author Abioseh Cole
1pm: Musical Jam Session with Michael Harren
2pm: Plant-Based Tie-Dyeing with BE Beauty
3pm: Learn Ballet Basics with Cynthia King Dance Studio (the first 20 get free ballet slippers!)