Sunday, May 22, 2022
Apple Stage
11:30-12:15  

Presents - Vegan vs Raw Vegan - Rebecca Matsil (Moderator); Karen Ranzi; Victoria Moran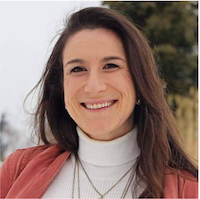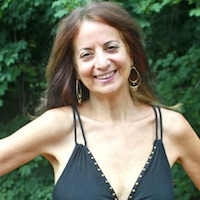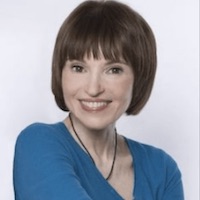 Exploring the optimal plant based diet comparing the health benefits and how tos of a more raw vegan diet vs a typical vegan diet. Modern vegan diets are often heavy in processed foods which can lead to weight gain, gut health issues and inflammation. Learn how to get healthier with a more raw vegan diet vs a vegan diet by experts in the field:
Rebecca Matsil, Co-Owner of Perfect Foods/Raw Vegan Coach, grew up in her family business, Perfect Foods, the world's largest wheatgrass and microgreen farm located in Goshen NY. She grew up going to raw vegan retreat centers on vacation with her family, like OHI and Hippocrates, and got to see first hand hundreds of people heal themselves from inflammation and a number of diseases with the raw foods, living diet. When the pandemic hit, she recently created a Raw Vegan Reset Cleanse program to help people successfully do a raw vegan cleanse at home.
Karen Ranzi is mother to two adults raised healthfully as vegans, and then raw vegans, award-winning author, internationally acclaimed speaker, holistic health coach, certified raw food chef, speech, language and feeding therapist, and owner of FeelFabulouswithFood.com and SuperHealthyChildren.com.
Victoria Moran is an award winning author and speaker specializing in both spirituality and veganism for over 30 years. Moran hosts the "Main Street Vegan" radio show and other podcasts and has inspired thousands of lives to be more plant based. Acclaimed: Sexiest vegan over 50!
12:15-1 - Mushrooms... Functional, Nutritional, and even Medicinal... come check out our Fungi panel and learn more about this emerging trend... - "Doc Rob" (Moderator); Lev Kelman & Troy Levy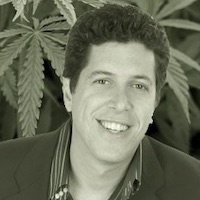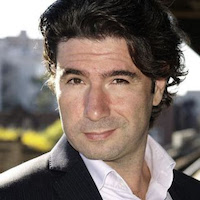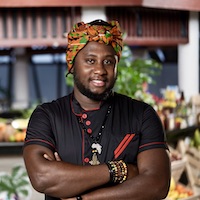 Dr. Rob "Doc Rob" Streisfeld is a passionate consumer advocate and educator with nearly 20 years of Natural Health & Natural Products Industry experience. A Doctor of Naturopathic Medicine (SCNM '02) and Certified Natural Food Chef, "Doc Rob" as widely known, has helped to identify and expand key health categories such as probiotics, enzymes, whey protein, fermented foods, whole food supplements, and more. His passion for plant-based, whole food nutrition is both sincere and contagious. Most recently, Cannabis, Fungi and Ethnobotany has captivated Doc Rob and looks to be an area of interest for many years to come. His beliefs related towards healing extend to ways we can repair the Earth itself, actively engaging in sustainability projects which help to clean the air, water, and soil.
Lev Kelman is the Founder & CEO of Brooklyn Dark LLC the first hemp chocolate brand in the USA, in 2011 and opened the first Hemp Bar on St. Mark's Place in Manhattan a few years later. Lev created the first hemp and cannabis radio show "Visiting Mary Jane" in Russian Language on Freedom FM russian language radio. Lev is opening a Brooklyn Hemporium store on Flatbush Ave featuring his all-natural solvent-free chocolate edibles, topical products and hemp clothing. Lev is currently building a cannabis dispensary and manufacturing facility in the Berkshires, Massachusetts under the Royal Hemp LLC brand.
Chef Troy Levy is an Ital / vegan chef, TV presenter and cookbook author, who founded Chef Troy's Table, a private Chef Company inspired by fresh organic ingredients and taste of the islands. Chef Troy creates delicious and nutrition dense meals delivered direct to clients daily or for any occasion. Events may range from small and intimate celebrations to large events of up to 500+ guests. Chef Troy is certainly a force in the Caribbean Culinary industry, He has appeared on: The Food Network's hit show Cooks Vs Cons (Season 4), Fox5's Good Day New York, CIN TV's Come Chat With Mi, and Celebrity Chef at the Grace Jamaican Jerk Festival in New York.
1-1:45 - 

& 

present Decolonize the Kitchen: A discussion on culinary climate action. From holistic health to the intersection between wellness, entrepreneurial lifestyle & how hip-hop / urban culture has played an influence in sustainable marketing - Dr. Ietef "DJ Cavem" Vita (Moderator); Yomna Shidid; Nil Zacharias & Ava Taylor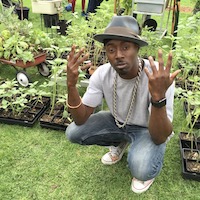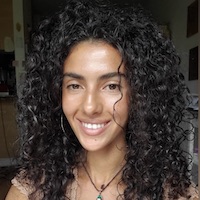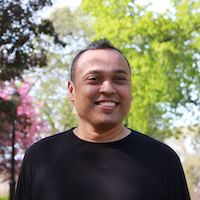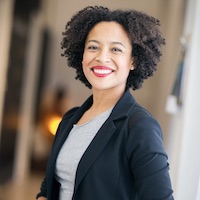 Dr. Ietef Dj CaveM Vita - From Gangs to Gardens, to ICE ON FIRE ( A documentary produced by Leonardo DiCaprio) This Ph.D. of Urban Ecology, also known as Father of EcoHipHop, is the co-founder & CEO of Plant Based Records. 5x Ted Talk speaker Vegan Chef Ietef featured on Rachael Ray, in People magazine, Oprah, Fortune 500, and Forbes, innovating and debuting the first certified USDA organic hip-hop album on packets of seeds. Outside of being a traveling educator, He is more than a BBoy; he's an OG (organic gardener), MCEE & DJ/ Producer. Check out the new Ep "KONCRETE GARDEN" from the Award-Winning Culinary climate action activists on his website chefietef.com, Instagram: @ietef Twitter: @ietef Facebook business: Dj CAVEM #KONCRETEGARDEN #BIOMIMICZ #ECOHIPHOP #PLANTBASEDRECORDS
Yomna is a certified naturopath, herbalist, plant based nutrition coach, fasting facilitator lithotherapist & the founder of Earthmade (LivEarthmade), a wellness skin & body care brand that merges her studies of cosmetology and naturopathy. She is also a multimedia artist & part-time farmer.
Nil Zacharias is an entrepreneur, author, and podcaster with a passion for food systems change. He is Founder and CEO of Plantega, a social impact startup that's on a mission to make plant-based food easier to access everywhere. He also hosts the Eat For the Planet Podcast and co-authored the Eat For the Planet books. Nil is a sought-after speaker who has spent over a decade focused on the intersection of food and sustainability. He previously co-founded a number of startups and continues to advise several organizations in the plant-based food space. He currently serves as strategic advisor to the Plant Based Foods Association, Plant Based World Conference and Expo, Infinite Foods, and served on the food policy transition team for New York City Mayor Eric Adams. For more information, visit eatplantega.com.
Ava Taylor, Founder of YAMA Talent, is a tenacious entrepreneur & avid yogi. Committed to running an ethics-based business, her personal mission is to be a Catalyst for Better Living, bringing the tools of wellness to communities of all kinds. Ava has pioneered the development of the booking, management, & consulting business in the yoga space, and is a sought-out media contributor known for having her finger on the pulse of this rapidly expanding industry. She's the creator of The Catalyst: Online Business School for Yogis and author of the forthcoming Yoga Business with Human Kinetics.
2-2:45 -

Plant Powered Parenting | Raising Vegan Littles - Marisa Miller Wolfson (Moderator); Tere Fox; Stewart Mitchell & Charlise Rookwood aka Vegan Soulicious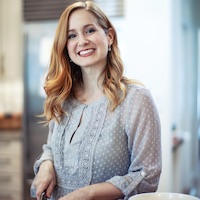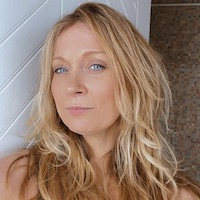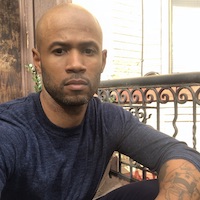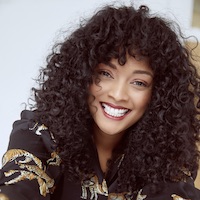 Marisa Miller Wolfson is the writer-director of the award-winning documentary Vegucated and co-author of The Vegucated Family Table: Irresistible Vegan Recipes and Proven Tips for Feeding Plant-Powered Babies, Toddlers, and Kids. She's the mother of two kids, two rescued cats and two rescued goldfish in NYC.
Chef Tere Fox is owner of Jam Cakery Events. Jam Cakery Events is based in downtown Jersey City and we specialize in all vegan, allergy, and school friendly treats as well as full service sweet and savory catering for all occasions including weddings and more. We cater to NYC, NJ, and beyond. She is also a nutritionist and proud mom of two vegan children. IG: @jamcakeryevents Jamcakeryevents.com She is also admin for her local mom group Jersey City Moms. IG: @jerseycity.moms Facebook/jerseycitymoms
Stewart Mitchell is a Brooklyn born animal rights/human rights activist. He is a poet and an author. Stewart has written two books, Liberation Summer and Kayla The Vegan to help children understand the importance of going vegan and having compassion for animals. Stewart also created voice4change, and all inclusive, collective liberation advocacy group that uses poetry to convey the message of animal rights and animal liberation. Stewart has won awards with PETA for his continued work towards animal rights and currently sits on the board for Voters For Animal Rights.
Charlise Rookwood aka Vegan Soulicious is a London-born Jamaican/African musician-turned-vegan chef and producer and host of The Black Vegan Cooking Show. In her words: "It's amazing how death and welcoming new life into your world can change everything! My fathers passing strangely enough gave me a second chance, new beginnings and if I don't draw something positive from his passing ...... then it was all in vain and shame on me! The knowledge I gained trying to save my father from Cancer was incredible and I know now that if we had known sooner and acted quicker he may still be here today. Things changed when dad passed and when I fell pregnant that was that and it was time to change all my bad habits! You are what you eat and that's a fact! Food plays a huge part in whom we become Physically, Mentally & Spiritually. Today I stand with my head held high and will change the cycle and do better, my daughter and family deserve that much! Join me on this quest to live a healthier, cleaner life and let's educate our kids together! It is rare that a single choice of ours can have a broad and decisive impact on the climate crisis. We have a moral imperative to choose and advocate for plant-based diets for the health of our planet and the well being and survival of generations to come. In honour of my father Whylie Rookwood Because of you I am a mum ~ Musician ~ Vegan ~ Chef ~ A Free Spirit ~ A force to be reckoned with." vegansoulicious.com @vegansoulicious
3-3:45 - Farm to Hospital - Ron Weiss, MD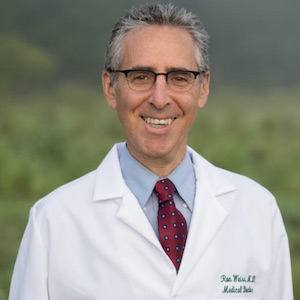 The way we currently farm is not only making us sick, but it is destroying our planet. Chronic diseases and healthcare costs are on the rise. Unfortunately, the food landscape makes it difficult to make healthy decisions, so what can we do? In this talk, Dr. Weiss explores the interconnectedness of all living beings, reveals the history of political incentives to keep us sick, and provides the action steps you can take to stave off chronic disease and help heal our planet with small daily choices.
Ron Weiss, MD, founder of Ethos Primary Care, embodies what it means to be a true primary care doctor. He listens deeply and compassionately, fully aware that your health is a direct result of how you eat, sleep, move, stress, and your connection to nature. He is the kind of doctor who will help you trade your prescriptions for plants. Deeply committed to helping people obtain their optimal health through living a mindful, whole plant food-based lifestyle, for more than 30 years Dr. Weiss has been helping people reverse and prevent disease and illness to live a more energized, fulfilled life.
Dr. Weiss is also the founder of Ethos Farm Project, a nonprofit organization and semifinalist in the Rockefeller Foundation 2050 Food System Vision Prize competition. He has been featured in top media, including The New York Times, The New York Post, The Today Show, New Jersey Monthly, and the feature-length documentary, "Eating You Alive." The mission of Ethos Farm Project is to address the interconnected nature of how agriculture affects human health, planetary health, and our relationship with animals. To achieve this, his 388-acre historic farm in Long Valley NJ where he operates Ethos Primary Care from, produces truly nourishing food to feed the community, restoring the land, all while cultivating and empowering a new generation of farmers, doctors, and nurses through hands-on educational programming.
4:30-4:45 - A Word from the President…of U.S. Veg Corp Nira Paliwoda, Co-Founder and President of U.S. Veg Corp, the force behind the NYC Vegetarian Food Festival + Symposium will reminisce about the decade-long event and provide you with some of her highlights and insights.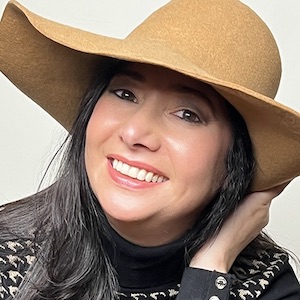 4:45-5:30 - How to Use NFTs, DAOs, Fintech and Crypto for Good? - Mike White (Moderator); Eric Chen; Kristin Kamerrer & Sandeep Vardhan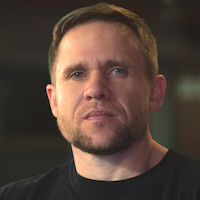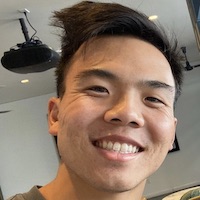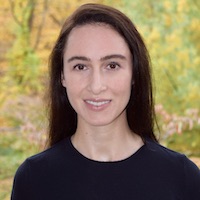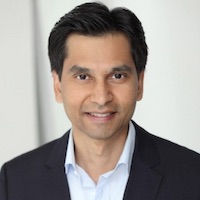 An intro to NFTs, DAOs and Crypto and how these new technologies can be leveraged for positive initiatives.
Mike White is the co-founder & COO at Universe Platform Inc. Universe is a web3 platform that allows businesses & brands to build exclusive communities by minting NFTs that act as tradeable memberships. Brands earn more income and get organic marketing through "superfans," and fans can share in the upside of brands while deepening engagement. All of the web3 technology is handled behind the scenes, allowing for a seamless onboarding and experience for traditional web users.
Eric Chen is the co-founder of wellnessDAO. He is a technologist by day and enjoys solving problems to help others. He started practicing yoga 6 years ago in college and ended up embarking on a spiritual journey. He realized yoga is a beautiful combination of healing, self-expression, and mindfulness. He finished my 200 hr YTT in 2021 and is starting his teaching journey to share the practice with others.
Kristen Kamerrer is the Founder and CEO of Generation Environment ("Gen E"), a micro-philanthropy app to fund climate solutions. She is an entrepreneur focused on democratizing climate funding and action to accelerate the transition to a climate-friendly world. Kristen held various senior marketing roles driving brand strategy and data analytics for global consumer brands. She previously founded Remedy Tea, an award winning tea bar, and earned an MBA from Columbia Business School specializing in climate fintech.
Sandeep Vardhan is the Founder and CEO of Coinapoly, a portfolio company of ERA and real estate platform where users join a DAO to help build green homes.As a homebuilder in California, Sandeep has 15+ years of successful experience in real estate. He holds an MBA from Columbia Business School and a BS & MS in Electrical Engineering from UCLA.
Pear Stage
Sponsored by 

 & 

Founded in 1949, Cutco Kitchen Products are made to last. Cutco stands behind every item that leaves the factory with The Forever Guarantee. That guarantees that you, your family, and your loved ones can depend on Cutco products to perform like new. Forever. Jeffrey Paul Bobrick is the #1 Cutco distributor in the history of NYC, eats whole food plant based, has more than 6,000 clients, and is excited to share Cutco and MyForeverKitchen.com with you!
Tellus is a packaging company based in Belle Glade, Florida. Their products are made from U.S. grown plant fibers, including upcycled sugarcane fibers. They blend it and convert it to foodservice packaging products such as plates, bowls and takeout Containers. Tellus is jointly owned by Florida Crystals Corporation, American Sugar Refining, Inc. (a part of ASR Group) and Sugar Cane Growers Cooperative of Florida, a cooperative of more than 40 mostly family-owned farms that have been proud to carefully cultivate sugarcane and vegetables in Palm Beach County for generations. Their farmers not only produce the sugarcane fiber, one of several plant fibers used to make their eco-friendly products, but also the fresh, homegrown produce that fill the plates at your barbecue.
12-12:30  

presents Curry Soba Noodles by Chef Thomas Stevens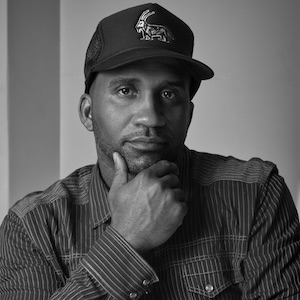 Born and raised in the Bronx, New York, Chef Thomas Stevens, also known as The Brick House Chef. In 2011 Chef Thomas co-founded FreshmadeNYC, and along with his partner, he opened a culinary venue in the SOHO area of New York. In 2014 Chef Thomas created Brick House Pantry, a Bronx-based multi-service company which includes catering, meal planning and personal chef services, as well as a culinary program which operates under the name of Fresh Start Initiative. The Fresh Start Initiative culinary program partners with schools in underserved communities to bring 6-12 week culinary classes to students in pre-k through high school. Through Fresh Start Initiative Chef Thomas has implemented his programs at sites such as High Bridge Green Middle School, Bronx Park Middle School, Bronx House Early Childhood Center, and MECA high school.
12:45-1:15 - Dhal Fritters by Chef Yesenia Ramdass from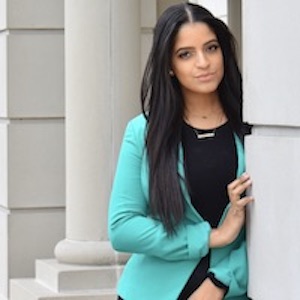 These crispy, crunchy, deep fried, golden brown fritters are packed with flavors! Made with yellow split peas, onions, scallions, nutritional yeast and sea salt.
Yesenia Ramdass, founder and owner of Healthy As A Motha Vegan Kitchen, was born and raised in Washington Heights, NYC. After years of sharing her passion for rethinking lifestyle choices, she opened up her first 100% plant based restaurant in Long Island City, NY. Her concept offers Caribbean inspired dishes free from not just animals but free from toxic ingredients like artificial food colorings, carcinogenic oils, refined sugars and provide simple, clean and mostly organic ingredients.
2:15-2:45 -

presents a Sandwich with a Green Pea Mash, Gold and Red Beet Carpaccio with Tahini, Tofu and Oyster Mushrooms by Chef Dan Shuman from 

Dan Shuman is the co-founder and executive chef at Plant Daddy's Kitchen in Oceanside, LI. Dan passionately strives to empower others so they can gain a deeper appreciation for whole plant foods. Dan is the moderator of the Kosher Whole Food Plant Based Facebook group as well as the WFPB SOS free Whatsapp chat. Dan has appeared on numerous podcasts where he has discussed his own plant based healing journey.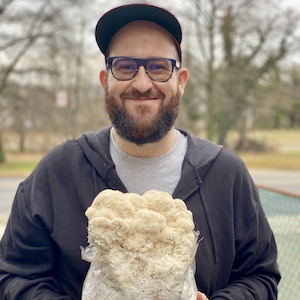 3-3:30  

presents Pasta Alfredo by Chef Shenarri Freeman - *Photo by Sen Floyd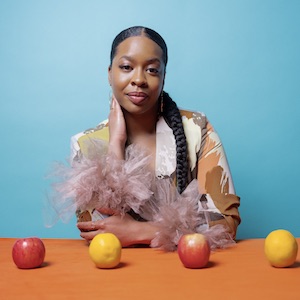 Chef Shenarri Freeman, aka "Shenarri Greens," is Executive Chef of Cadence, a plant-based restaurant with Southern soul in New York's East Village by Overthrow Hospitality. At Cadence, Chef Shenarri, a 2022 James Beard Award semifinalist for Emerging Chef, taps into her Virginia upbringing and vegan ethos, and spotlights Southern foodways through the lens of health and sustainability.
3:45-4:15

presents Spring Asparagus Radish Salad with an oil-free Collard Green Pesto by Chef Rebecca Johnson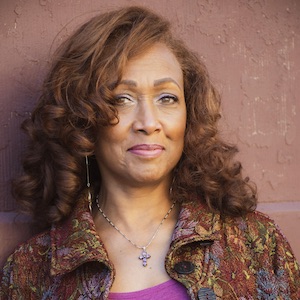 Rebecca Johnson is a certified plant-based, health-supportive chef, nutrition educator, and food literacy advocate. For the past 10 years, Chef Rebecca has developed, led, and managed nutrition and culinary programs in New Jersey, Philadelphia, and 4 out of 5 New York City boroughs. She has made a sustainable impact on underserved communities by promoting well- being and healthier food choices among New York City's children and families. After resolving life-disrupting health problems through her own personal transition to a plant-based diet, Rebecca started The Plant Rich Life. The Plant Rich Life is a family- friendly brand through which Rebecca teaches how to make diet changes for a more healthful lifestyle, focused completely or mainly on plant foods.
4:30-5 - Fresh Spaghetti with Mariolino's Seitan Carbonara by Chef Mario Buccellati of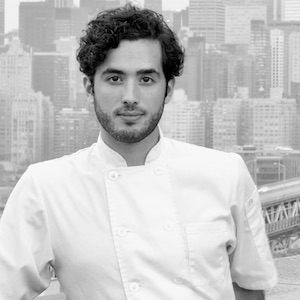 Mario Buccellati is an Italian-American plant-based chef, restaurant consultant, recipe developer, and the founder of Mariolino's. In 2019 he embarked on a culinary adventure to Italy to expand his knowledge of plant-based food and connect deeper with his Italian roots. During his stay in Lucca, a small town in Tuscany, he deepened his understanding of fresh pasta, sauces, bread, dairy-free cheeses, and desserts, at the plant-based school, Gioia di Vivere. Upon returning from his trip, he founded Mariolino's to feed the people of New York in response to the lockdown of March 2020. In the first 9 months alone, he fed over 200 families and hosted 9 pop-up events which fed an additional 470 people. Mariolino's is a small business offering 3 Premium Plant-based Pasta Sauces including a Seitan Carbonara, Velvety Vodka, and Mushroom Bolognese.
Mind/Body Zone
Take some time out of the day and visit the Mind/Body Zone to get your mind and body centered by participating in Yoga, Meditation, and Wellness Activities throughout the weekend from The Noble Touch, Stretch Zone, wellnessDAO and more!.
2-2:45 - Breathwork and Vinyasa Yoga with Eric Chen presented by wellnessDAO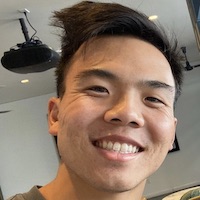 Eric Chen is the co-founder of wellnessDAO. He is a technologist by day and enjoys solving problems to help others. He started practicing yoga 6 years ago in college and ended up embarking on a spiritual journey. He realized yoga is a beautiful combination of healing, self-expression, and mindfulness. He finished my 200 hr YTT in 2021 and is starting his teaching journey to share the practice with others.
This session will be 15 min of breathwork, followed by 45 min of a beginner-friendly vinyasa yoga practice. Here's a description of the style we'll be practicing:
Breathwork is an ancient practice thousands of years old that yields many benefits. We will be sharing a style called Tummo, also known as the Wim Hof Method.
This will release your "inner fire", and will increase your energy levels throughout your day!
The exercises are focused on deep and rhythmic inhalations and exhalations, described by Wim as 'power breaths' and are followed by a retention period, where you hold your breath for x amount of time. This will be guided every step of the way, so have no fear!
By practicing the breathing exercises, you are releasing more energy, influencing your physiological responses, and shifting into your parasympathetic nervous system. You will be voluntarily inducing a short stress response which ultimately will lead to more resilience towards everyday stress. Practitioners report benefiting both mentally and physically and feeling more in control, as well as a natural boost in energy.
NOTE: PLEASE DO NOT PRACTICE THIS IF YOU HAVE A HISTORY OF EPILEPSY OR ARE PREGNANT!
2-3 - Powerful Pioneers Resource Network: Powerful Living for the Long Haul
The Powerful Pioneers share the secrets living powerfully for a long, healthy, and successful life. Empowering people to live with intent and access inner strength to make positive lifestyle choices. Complete with a raw food and alkaline smoothie prep demonstration, Pioneers will reveal how food heals and how a lifestyle built on healthy practices will lead to bliss and fulfillment.
3-3:45 - Invent That! Inspiring the Next Generation of Innovators
The health space is a perfect domain for innovation. From straws that filter and alkaline water instantly to tower gardens farms, the health industry is incorporating more innovative ways to expand the access to wellness products and services. The Invent That! Incubator and Resource Hub developed by Pojanee Fleury, an inventor who believes that everyone has the power to create and invent things that move humanity forward, empowers the next generation of innovators. Fleury encourages people to use their natural ability, especially in the wellness space, to solve problems facing humanity.
4-4:45 - Women, Stronger Together Forever
Women are strong. Together, even stronger. Women play some of the most important roles in society and are crushing it! The Powerful Pioneers Resource Network understands the true value of women and provides empowerment to support women in the face of new challenges. The women of Pioneers present womb wellness practices and information on our Doula Certification program. Women serving and supporting women will continue the upliftment for generations to come.
5-5:45 - Learn The Art of Vending Training Course and more with Smart Money University
Work smart or go home. This is the motto of Smart Money University (SMU), a business community that provides unique training courses, opportunities and financial services. SMU's exclusive Learn The Art of Vending Training Course will transform any vendor into a master vendor. Other courses include Alkaline Lifestyles and Health Business Basics and Spiritual Economics and Book Writing & Publishing 101.
Kumquat Kids Area presented by 
Families with children, be sure to visit our Kumquat Kids Area for fun arts and crafts, animal yoga, playacting, and more!
Kids can get their face painted by 

Fruiggie is a children's eco-friendly art company that offers vegan face painting and eco arts and crafts. Their paint contains natural ingredients, are hypoallergenic and is multi-purposeful (can be used for face painting and arts and crafts). Their arts and craft materials are nature based, sustainable and eco friendly. Their mission is to educate children about the sustainable ways of having fun and creating art.
12-12:30 - Story-time with Maya Gottfried, author of three children's books, including Good Dog and Our Farm: By the Animals of Farm Sanctuary (both published by Knopf), as well as the adult nonfiction lifestyle guide Vegan Love. Her essays have appeared in media outlets including Oprah Daily, The Washington Post, and Stat (Boston Globe Media). Learn more at mayagottfried.com Instagram: @mayabidaya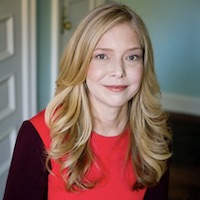 1-1:30 - Animal Pose Yoga with Certified Yoga Instructor Tashya Knight | wellness13.com - Best for ages 5 - 10, mats will be provided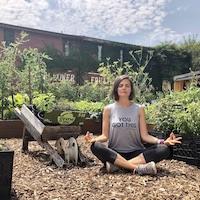 3:30-4 - Make a sweet treat with The Vegucated Family Table authors Laura Delhauer & Marisa Miller Wolfson