Marty's V Burger got its start at the NYC Vegetarian Food Festival of 2014, and since then we've been working to bring you delicious, cruelty-free, truly fast food.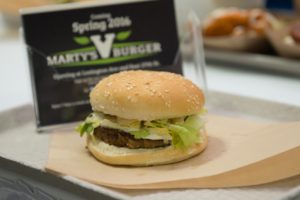 Our signature burgers, mac and cheese, drumstix, crabby patties and more have been pleasing palates at events all around the New York City area.
Our goal is to continue to open minds and palates about how incredible vegan food is. Marty's food is succulent, delicious and comforting. We've been sampled by vegans and meat-eaters alike, and received high praise from both. We consider it to be a great compliment that we've built a loyal following that comes to see us at all the events we do.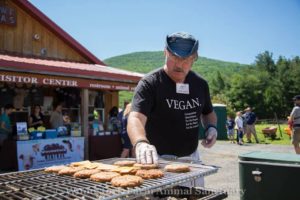 One of our goals is to bring reasonably priced food to as many people as possible and so far we have kept our prices as low as possible while keeping our quality high.
At this time we are currently working to open our first brick and mortar location, at East 27th Street and Lexington Avenue in Manhattan. Our aim is to open in mid to late summer of 2016. In the meantime, you can still find Marty's at pop-up locations around New York City. If you're not already on it you can go to www.martysvburger.com to signup for our newsletter and while you're there, check out our scheduled upcoming events.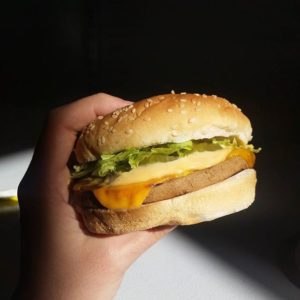 Our corporate offices and warehouse facilities are located in Sunset Park, Brooklyn.