EATING ANIMALS Encourages Us to Grow Forward (Dedicated)
EATING ANIMALS, produced and narrated by Academy-Award winning actress Natalie Portman and directed by Christopher Quinn, implores audiences to ask themselves, "Where is the food on my plate coming from?".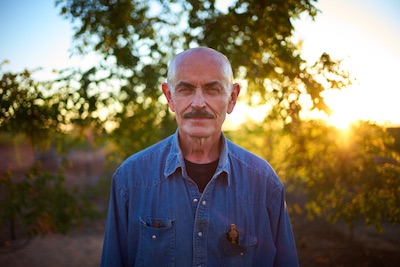 The documentary, originally adapted from New York Times best-selling author Jonathan Safran Foer's book of the same name, challenges viewers to explore this notion. Natalie Portman was so captivated by the idea that she herself adopted a strict vegan lifestyle, committing to plant-based protein alternatives in order to combat the unethical practices of factory farming.
The meat industry has crafted a notorious method of disconnect that separates the idea of eating meat from killing animals. Many consumers blindly carve into corporations such as Tyson and Perdue's systematically curated, number one product - the modern industrial animal - with no regard for the ethical cost it takes to land the serving on their plates in the first place.   
Through interviews involving family farmers, whistleblowers and concerned citizens, Quinn's documentary invites audiences to both investigate where our food is coming from and explore alternatives to how we eat.
EATING ANIMALS is in theaters from Sundance Selects starting June 15th.
Watch the trailer for EATING ANIMALS 
https://www.youtube.com/watch?v=Y-z4Mpql6Ls
Find out more about the film and the farmers' stories here: 
http://www.eatinganimalsmovie.com