What's in a Healthy Snack? (Dedicated)
Well, America is a lover of snacks. We have decided to come up with some snacks for America to try different things, and hopefully like them.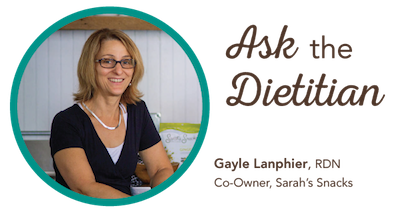 We are beginning to think differently outside of the world of potato chips as a snack. We want to stay away from the traditional snack foods of the potato chips and pretzels, anything puffed, and anything fried. The new, millennial, generation has opened their minds outside of that world. Many more options have appeared where customers are looking at fruits as snacks, and dairy products as snacks, and vegetables as snacks.
In the branding of
Sarah's Snacks
, 
we are reaching people that are looking to eliminate things from their diet and get to "a cleaner approach" to their food. Meaning, less chemical additives, less artificial flavors, and little or no preservatives. We use ingredients that an average person can understand and not require a translator for a chemical name. Many people are looking for that in their food and many food manufacturers are now going to that approach for their new products that are developed.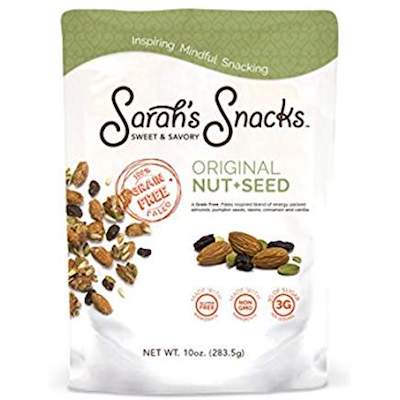 Sarah's Snacks began as a granola company called Nuts About Granola 10 years ago. That was helped, back then, when people were beginning to look for things that were "natural," the natural food snacks, with the word 'natural' on the label. That is where we started. As time went on, we realized that Americans are branching out and they want new ideas and new concepts with a healthier makeup of their food. So, we took our previous granola recipe and we reformulated it to be better products in flavor, in their nutrition profiles, in taste, and in appearance. So, we changed a number of our basic flavors. We have now created some newer items as well based on trends. Customers are looking for more spice on their fruits and nuts.
A History Of Selling Healthy Snack Food
Sarah is my partner and co-founder in the business. Also, she is my daughter. Together, our message is that we are inspiring mindful snacking. We want people to think about what they're eating and enjoy what they put in their mouths. So, we aim to make our snacks are healthy and flavorful. You should not feel guilty at all about eating them. You should enjoy eating them and think about ways to use them in new recipes.
The world we live in today, which is a very fast paced, has many people that only eat one meal a day. Otherwise, meals are comprised of multiple small snacks throughout the day. So, what is going to fit into my lifestyle? Snacks are convenient to eat. Can I eat it in my car? Can I pack it in my lunchbox? Second, is it balanced like a meal is in that it has carbohydrates, fats, and proteins. Therefore, you are not going to be hungry an hour later.
Sarah's Snacks
has digestibility. It has a complex carbohydrate.
A slower digestion of the fats and the proteins translates to slower absorption in the stomach. In our bags including
banana maple
or the
nut and seed
blends, it's that slower digestion that makes food healthy. If you're an active person then eating slow absorption food is good all day and night. In the evening, for example, if you go to work until, 5, 6, 7 o'clock and then you go to the gym. Then you come home and it's after 8:00, unwind for a little while your body is actively chewing up calories then natural foods are what you need to eat. You can't really set a time to eat balanced meal. If you're actually going to have a snack and then literally brush your teeth and go to bed, you don't want something heavy. You just want something that is going to take away that hunger throughout the night.
Eating is always fine if the food is natural and unprocessed. A good workout at any time of the day will line up perfectly with eating natural foods. This applies perfectly to a very low-intensity workout with something like yoga. Timing counts more when doing a strength-conditioning regimen. You should always eat after your workout because that's when your body is going to be hungry and you have to replenish all the protein. I wouldn't say calories, but, your body has to refuel and after the workout is the optimum time. It can be difficult to eat a balanced meal before going on a 5K run on the streets or on a treadmill for 40 minutes.
What I can tell you about myself is I like to exercise in the morning. One thing I like to do is swim. So, my routine would be to wake up, have some fluids, coffee, or water. Not juice because I need something to hydrate. You are always dehydrated when you wake up. Then I usually have some kind of snack, less than 200 calories, just enough to get metabolism primed and then I'll go do my workout. It makes a world of difference when I do that versus when I don't do that. I can tell. I feel like I'm dead in the water if I don't eat something small before getting in the pool. So, it does make a difference.