Guest blogger, Jocelyn Portney, of Splice Photography, gives us her tips on doing a vegan wedding reception right.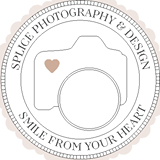 It's challenging at times being a vegan. I've learned not to expect everyone to understand or even really care just as long as people stay cordial. But in my vegan experience so far, there hasn't been anything as challenging as being a vegan bride. I've read many horror stories from vegan brides about parents refusing financial help for weddings if the food was going to be vegan. I've read about parents refusing to attend if the wedding was going to be vegan! I've read about pre-wedding harassment from invited guests after finding out the food would be vegan. I'd read these stories and feel blessed that I wasn't born to evil parents. MY parents are supportive and they'd jump right on board after I tell them that not only do I plan on having a vegan wedding but an entirely vegan wedding weekend. I told my mom. Her reaction? "OH! HELL! NO!"
According to my mother, a host's first priority is always the comfort of their guests. A wedding celebration in honor of the bride and groom does NOT exempt them from their responsibilities as hosts as long as there are invited guests. Forcing vegan food on guests will NOT make them feel comfortable. Therefore the only guests she'd ever be willing to hold vegan hostage for a wedding meal or multiple meals over an entire weekend were immediate family members and our closest friends… which ruled out about 200 people on our guest list.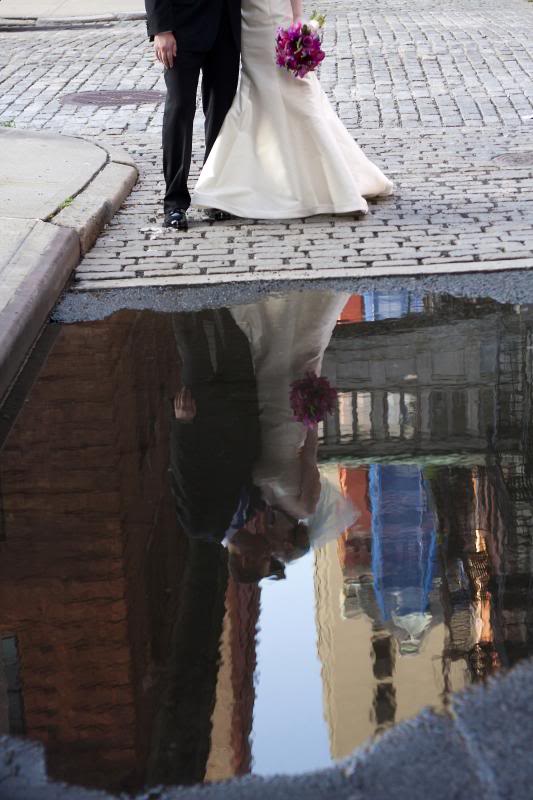 I couldn't believe what I was hearing! I explained to her how innocent animals being tortured, slaughtered and served to guests in honor of MY wedding would not only NOT be an honor but it goes against everything I stand for. But I wasn't telling her anything about me that she didn't already know. Like I said, she has always fully supported my reasons for being vegan but, for her this wasn't a vegan issue. This was an etiquette issue. I would never compromise on any meal served during my wedding weekend, and when it comes to etiquette, my mom wasn't compromising either. We were at a standstill, which brings me to my first tip…
TIPS On How To Do a Vegan Wedding Right:
1. Get the parents or other important people on board!
For me, the trick was to stop reasoning and start feeding! Several months after letting mom know of my plans for a vegan wedding she came to New York for a visit. This was my chance to take action and without ever mentioning the word 'wedding' I nonchalantly took her to all my favorite vegan restaurants while she was in town. She sampled and enjoyed numerous gourmet vegan recipes from various restaurants and by the end of her visit she had a new opinion of vegan cuisine. She not only decided that serving vegan cuisine at the wedding wouldn't be a breach of etiquette, but she actually became excited at the thought of holding guests vegan hostage for an entire wedding weekend!
2. Make FOOD the priority.
If your guest list is mostly vegetarians, vegans or vegan friendly people, you're in luck! But if your guest list is like mine, you're inviting a significant amount of people who don't consider a meal to be a meal if it doesn't contain a dead fish or animal, then food should probably be a pretty big priority. Most meat eaters are very forgiving when it comes to mediocre wedding food served at non-vegan weddings but don't expect the same courtesy from the meat eaters in attendance at a vegan wedding. Many or most non-vegan guests will have preconceived notions about the food that will be served at the vegan wedding so expect a bit of a chip on shoulders before guests even arrive. The discomfort felt by a hungry meat eater who didn't like the vegan wedding meal is enough to overshadow an otherwise beautiful wedding. Their memory of the wedding will be of their discomfort AND the 'inconsiderate' hosts who caused their discomfort!
We felt choosing a vegan main course that would appeal to all of our guests was risky so instead of a plated dinner service we decided on having a plated salad and food stations. Food stations allows for multiple main course and side choices which helps minimize potential hungry meat eater guest issues. It's also a great way of educating non-vegans on how wonderful vegan food is, sort of like the way I educated my mom, only on a larger scale!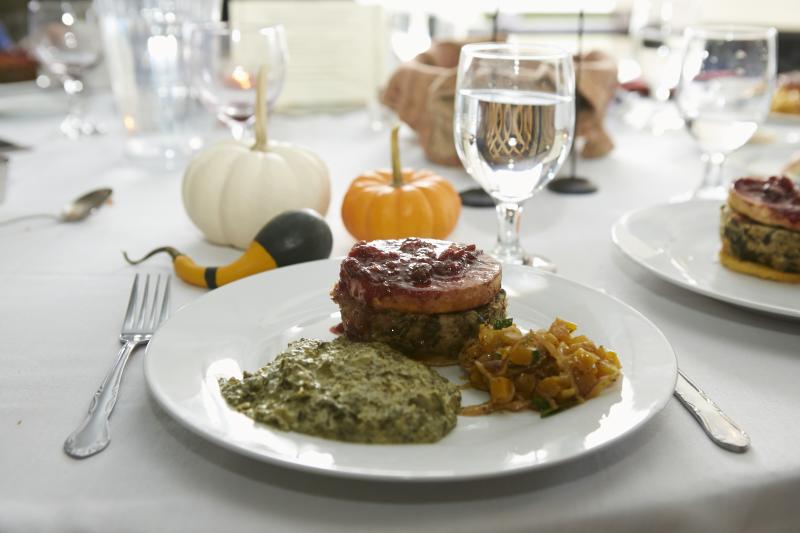 3. Choose the right caterer!
I recently attended a non-vegan, high-end wedding at a fancy hotel where I was served a special vegan dinner that consisted of brown rice, steamed carrots and asparagus. Technically it was vegan but it was horribly bland and not at all filling. Considering this was a high caliber hotel I was quite surprised that what I was served was the best vegan the chef could prepare.  I wouldn't serve something like that to my vegan friends and I certainly wouldn't dare serve it to non-vegans! The lesson is that a high-end hotel or restaurant doesn't mean high-end vegan food! Good vegan cuisine requires a chef experienced in vegan cuisine and finding that chef requires tasting their vegan food. How can a vegan used to vegan food trust their own judgment for picking foods a non-vegan would also enjoy? One really good trick is picking a couple of devout carnivores to be the official taste-testers. They can be family, friends or coworkers but they MUST love meat and they MUST be honest with their opinions. If you have the approval of your official taste-testers, chances are your guests will approve also and you'll know you've found a great caterer!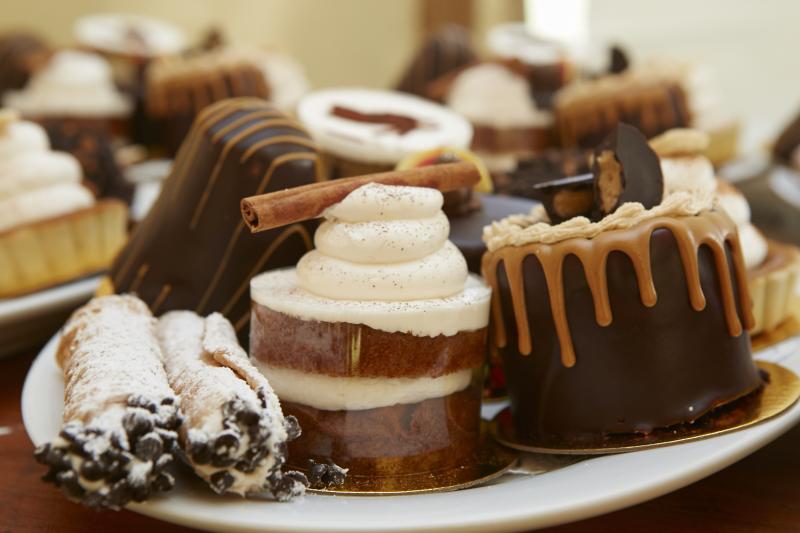 4. Let guests know what they're being served.
A personal menu card at each place setting isn't just a pretty wedding décor detail at a vegan wedding. Whether there's a full sit-down service or food stations, guests, especially the non-vegan guests, will be interested in knowing what they're being served and appreciative of your consideration for providing a menu card. Menu cards offer an  explanation of the various foods making special note of the gluten free/nut free options. Guests with food concerns won't have to guess or hold back from sampling. It also helps reduce the amount of questions wait staff will be asked.
5. Check your alcohol ingredients!
Not all booze is vegan. Barnivore is a site where you can enter your booze and see if it is vegan or not.You can save yourself money by supplying your own bottles if the venue permits it and this way you can ensure that your bar is vegan approved. You can also create a specialty cocktail comprised only of vegan liquors and garnishes.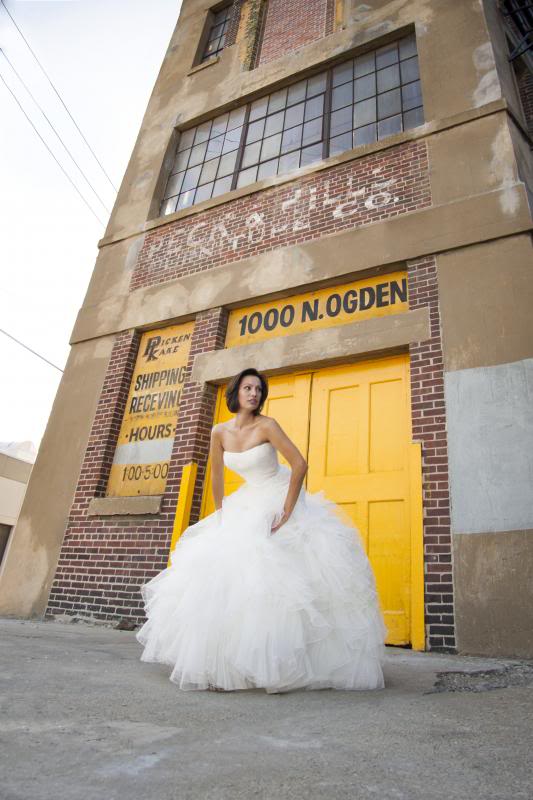 You don't have to stop at the food, however, to create the ultimate vegan wedding. There are several other non-food vegan vendors that can really help personalize your day. From all vegan hair salons like, Salon Champu to your vegan wedding photographers like myself, you have a large selection of vegan talent to choose from. We don't settle for "Fine Italian Leather" and neither should you. Products like our Eco Album is a unique and elegant way to showcase your photos and special vegan details without compromising on quality or ethics.
Thanks to mom, I sometimes wonder if I'm having a wedding or a vegan food-palooza. Using multiple vegan restaurants and vegan food trucks is not really necessary to get the approval of our non-vegan guests. If I'm going to be honest, I kind of like the idea of a vegan food-palooza wedding theme. How many times in my life will I have the opportunity to educate 250 people about vegan food being so much more than brown rice, steamed carrots and asparagus?!